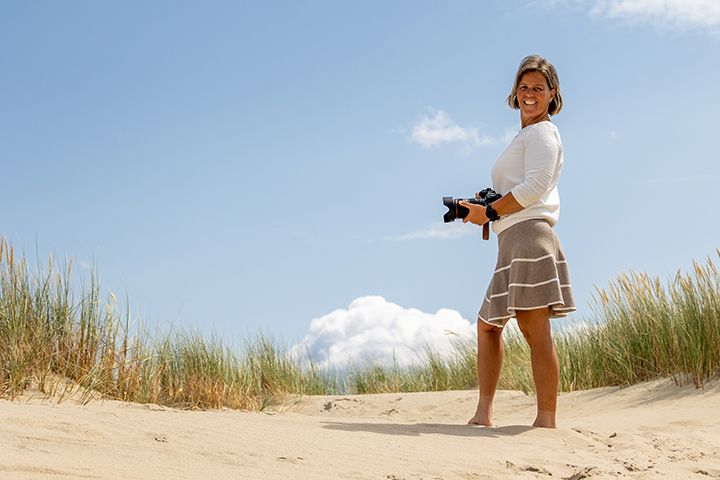 Who is Photo Sanne
Photography is one of my passions. I love doing it and would rather be behind the camera than in front of it. I am privileged to be able to practice my profession on Texel. For the outdoor photos I experience the beautiful nature as a wealth. Whether it's the dunes, the beach or the sea; Texel is beautiful in all seasons. During the photo shoot we create a relaxed relaxed atmosphere together in which we turn loving moments into tangible memories that will last forever. We do all this with an eye for detail.
About Sanne
I've been a photographer for 25 years now and I still have the best job in the world. I like all facets of the profession, perhaps the variety. One time I'm holding a newborn of a few days old in my hands, then again in the studio, the other time I photograph the YES word Trittens Trouwen op Texel as a wedding photographer. I am most active as a photographer of family photo shoots, simply because they are booked the most, in which I like to take on the challenge of getting everyone in the picture, the small toddler, the teenagers but also the adults and sometimes the dog / dogs who are along. I am regularly active as a photographer for companies, a completely different dynamic and often performing in a short time for the best photo for the press.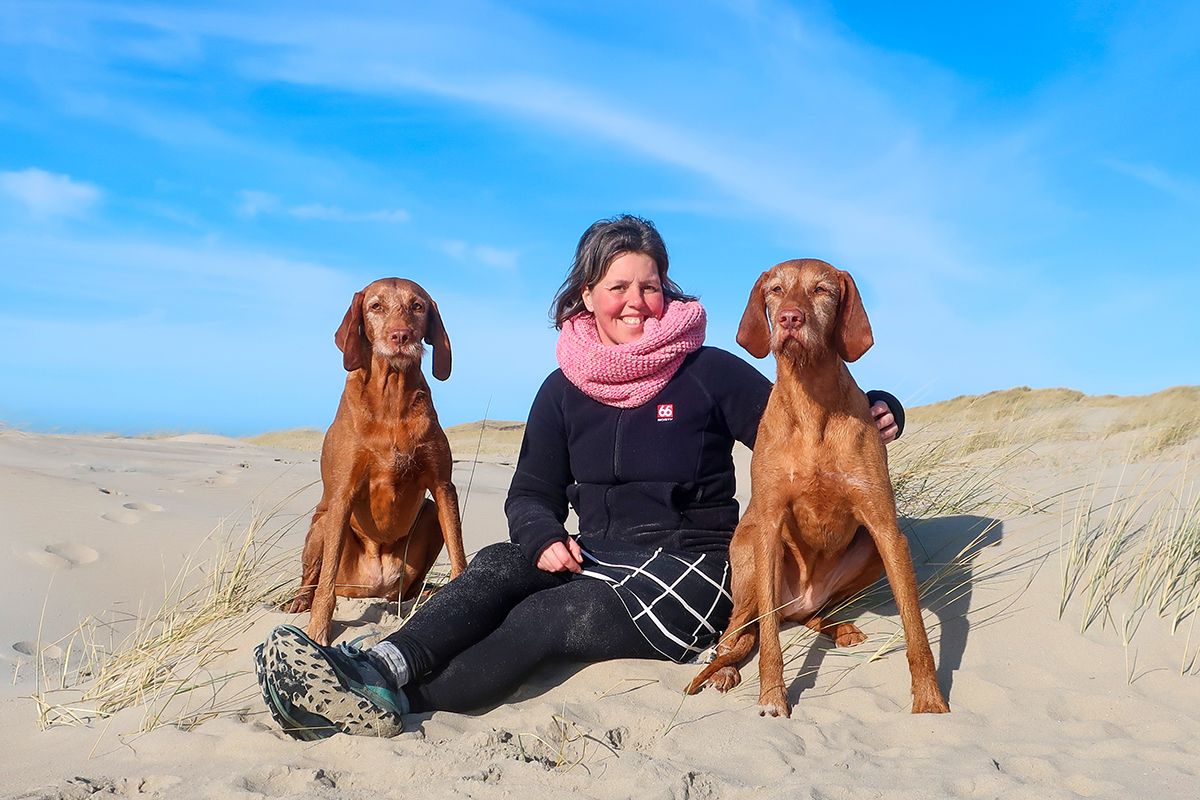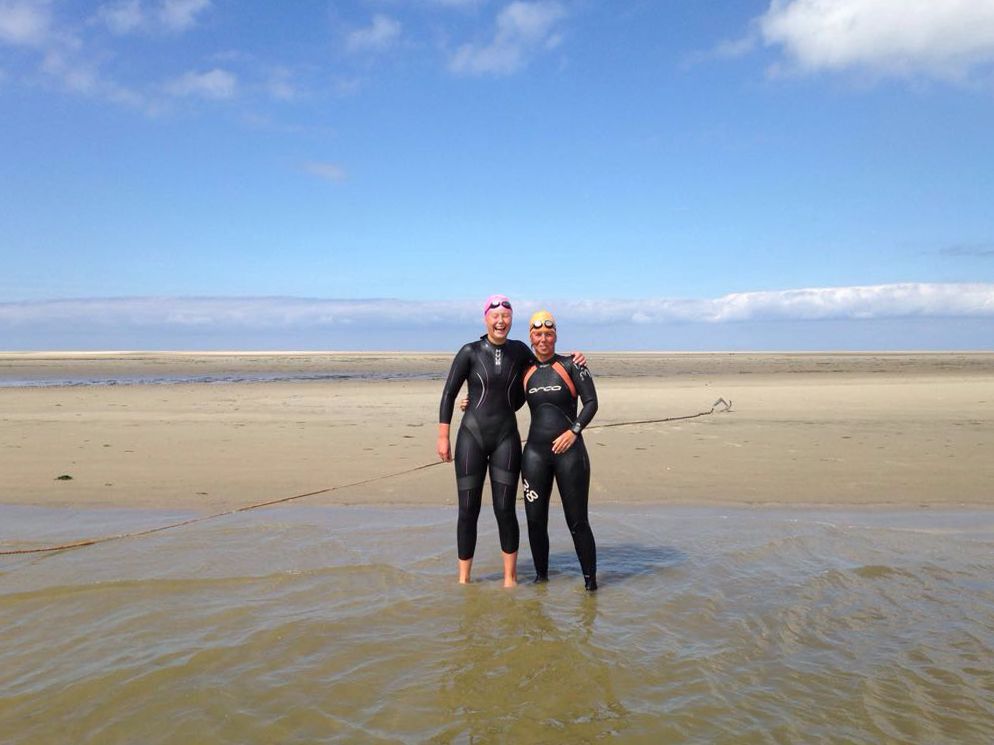 About me: Photo Sanne
Born and stayed on Texel, a real island resident. I am the proudest mother of daughter Sophie and son Storm. The children are no longer small and go their own way, I really enjoy watching them both go their own way. If the children are doing well, then I am doing well, it is as simple as that. Both children live on the island. Daughter Sophie has her own company as a wedding planner: Marriage on Texel and son Storm has graduated HBO Nursing. In addition, together with son Storm, I am the boss of Zus and Tante Jans, two vizslas, hungarian hunting dogs, who enjoy our daily walks. I am most happy with myself in the sea, together with my swimming buddies we swim in the sea 3/4 times a week between April 1 and the end of November. Next door I am standing on Vlieland with my daughter, we then swam Texel to Vlieland and back to Texel, we call that a back and forth.
What's on my mind:

 

the people I love.
About me:

 

stubborn, curious, small, sporty and regularly cross. Passions: photography and capturing people's beauty and empowering them in any way possible.
Ultimate enjoyment:

 

the beach house here on the island of Texel, watching the sun sink into the sea after a wonderful summer day. Swimming in the sea. Walk on De Hors.
Beach:

 

the place for me to get a breath of fresh air in summer and winter, to recharge my batteries and, above all, to enjoy the elements intensely.
Swimming in the sea:

 

from April to November or as long as the water temperature is right, I swim many kilometers behind the deck with my swimming buddies. Highlights are the annual swimming trips Den Helder - Texel and Texel - Vlieland.
Animals:

 

two dogs: Sister and aunt Jans.
Breed:

 

Vizsla, Hungarian hunting dogs. I enjoy our island intensely during the daily walks. What can you wake me up for: swimming in the sea, setting sun, sunrise and a good hug.
Strange feature:

 

I drink liters of tea, preferably in half liters at a time. Favorite is the Stomach Easy from YogiTea
Life quotes:

 

Patience is a virtue. Despondently forward. Something is not right, not wrong, just different. Dance in your passion and play in your joy. Do it now, later don't exist!
Beautiful moments:

 

celebrating my 30th birthday with the kids at the Eiffel Tower, going to New York to celebrate my 40th birthday. Jumping out of a plane over Vlieland. Elfstedentocht walking with Storm. See Sophie and Storm enjoying themselves.
Currently:

 

Happy to be alive, proud of my children and happy to enjoy life.