Pregnant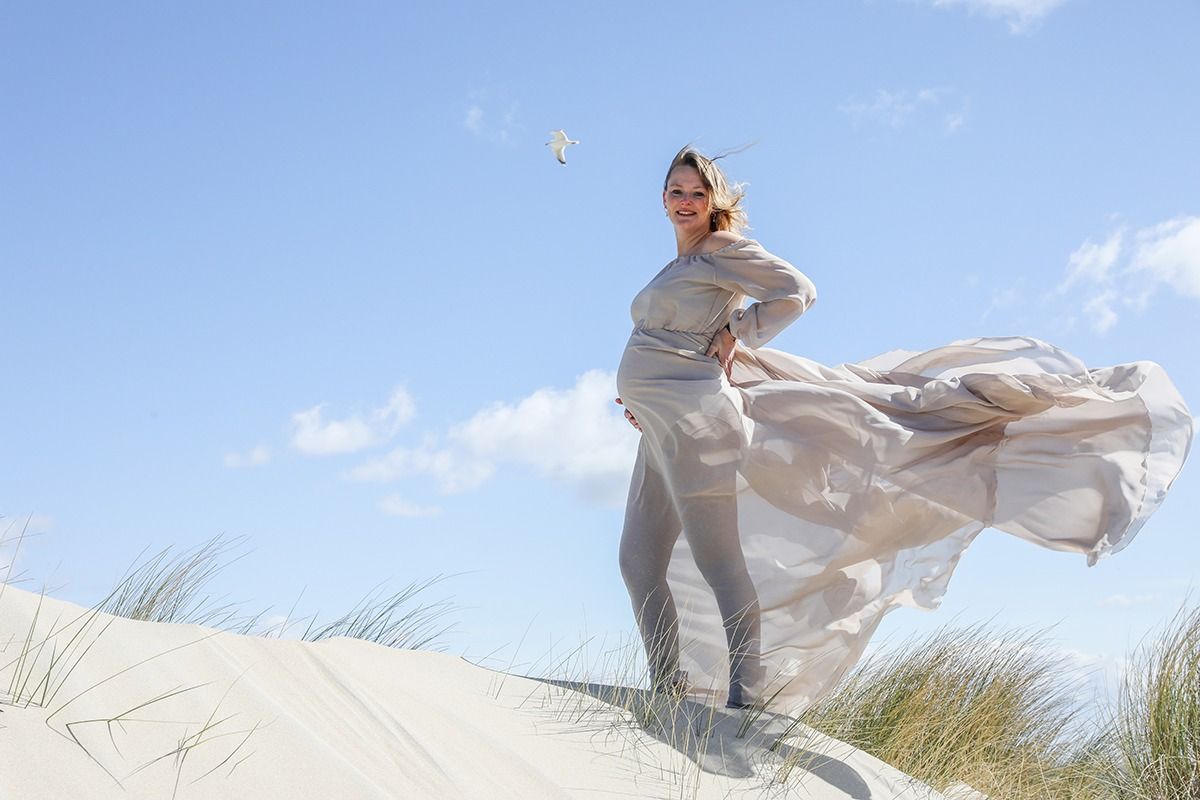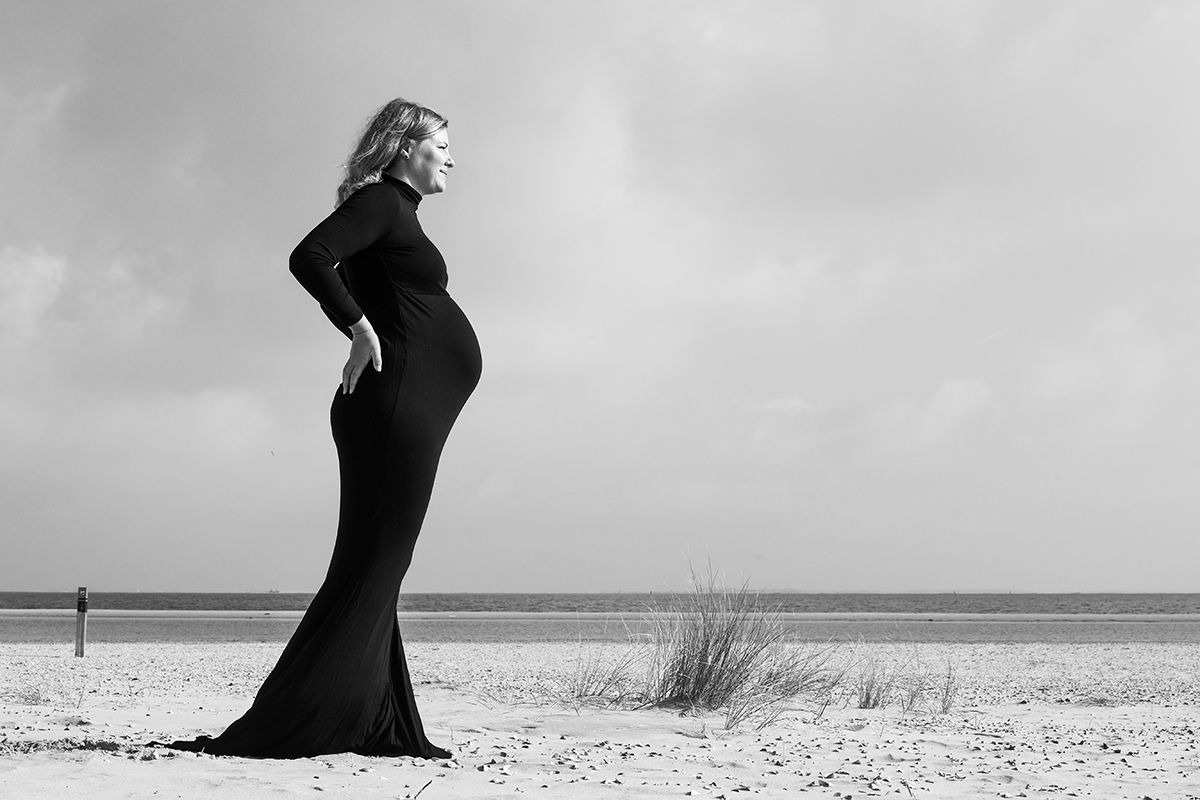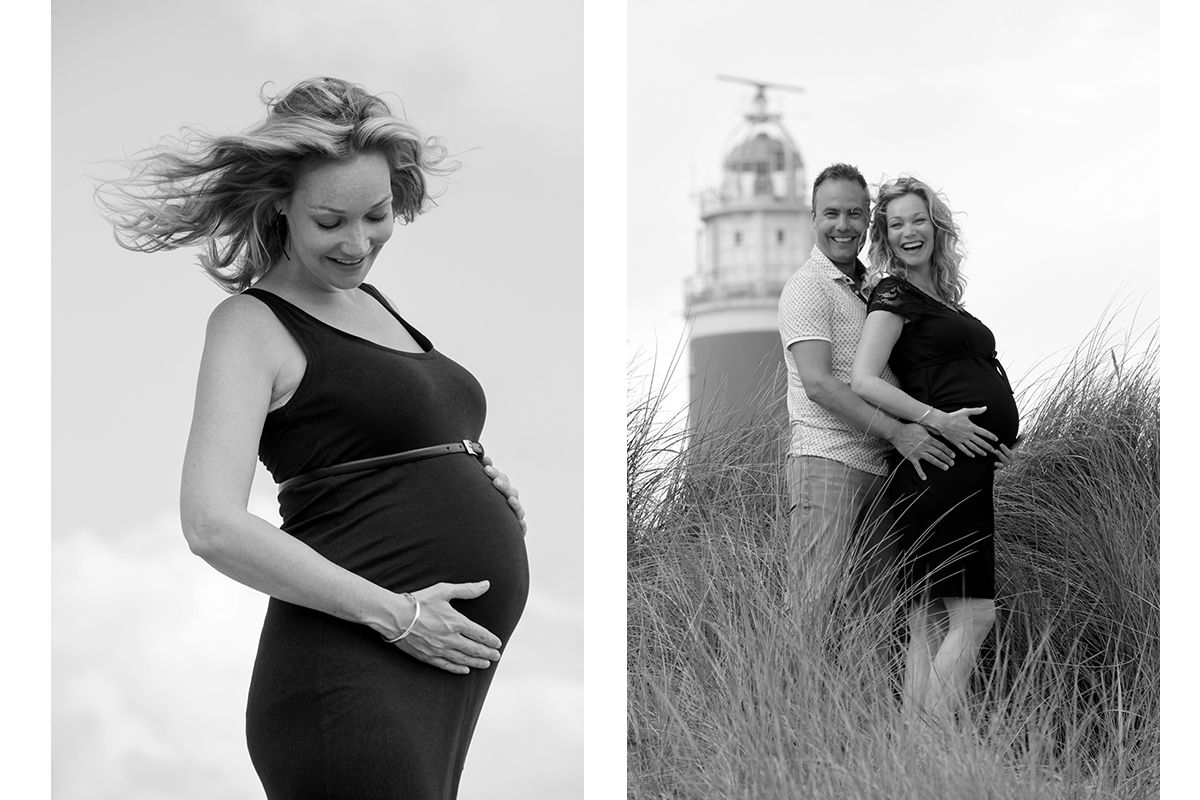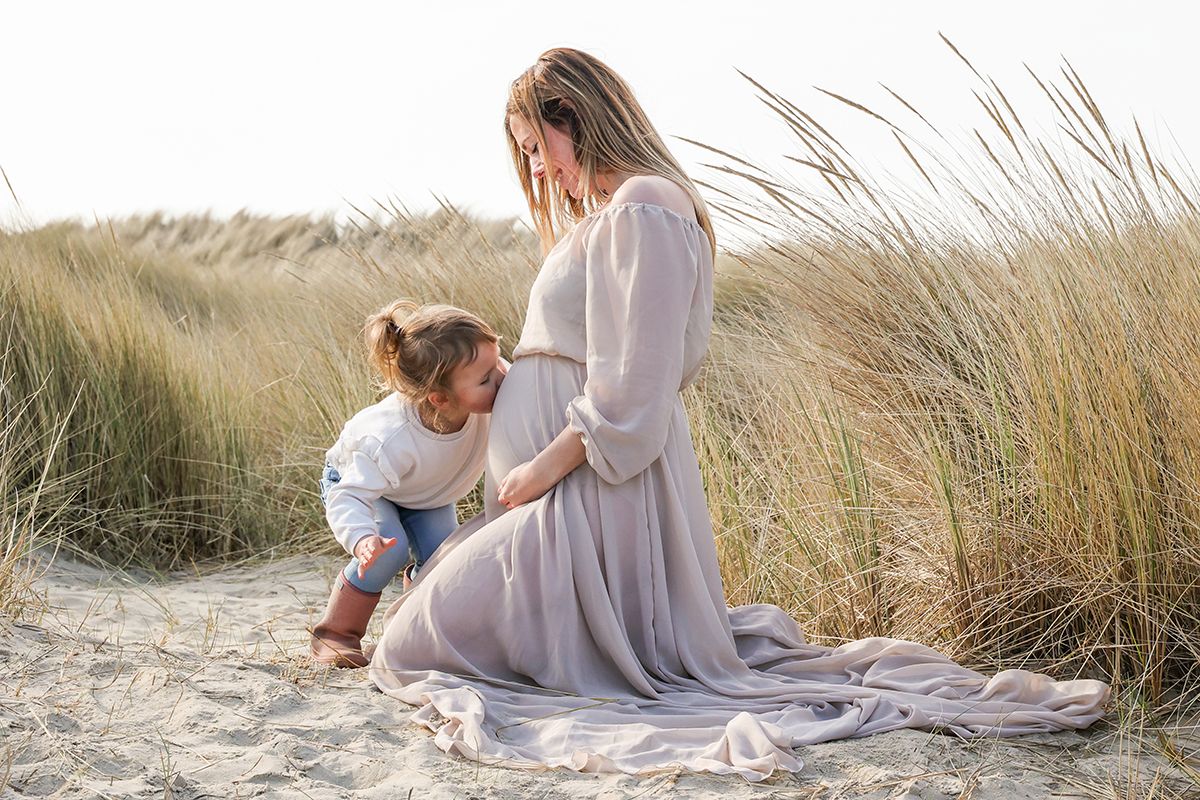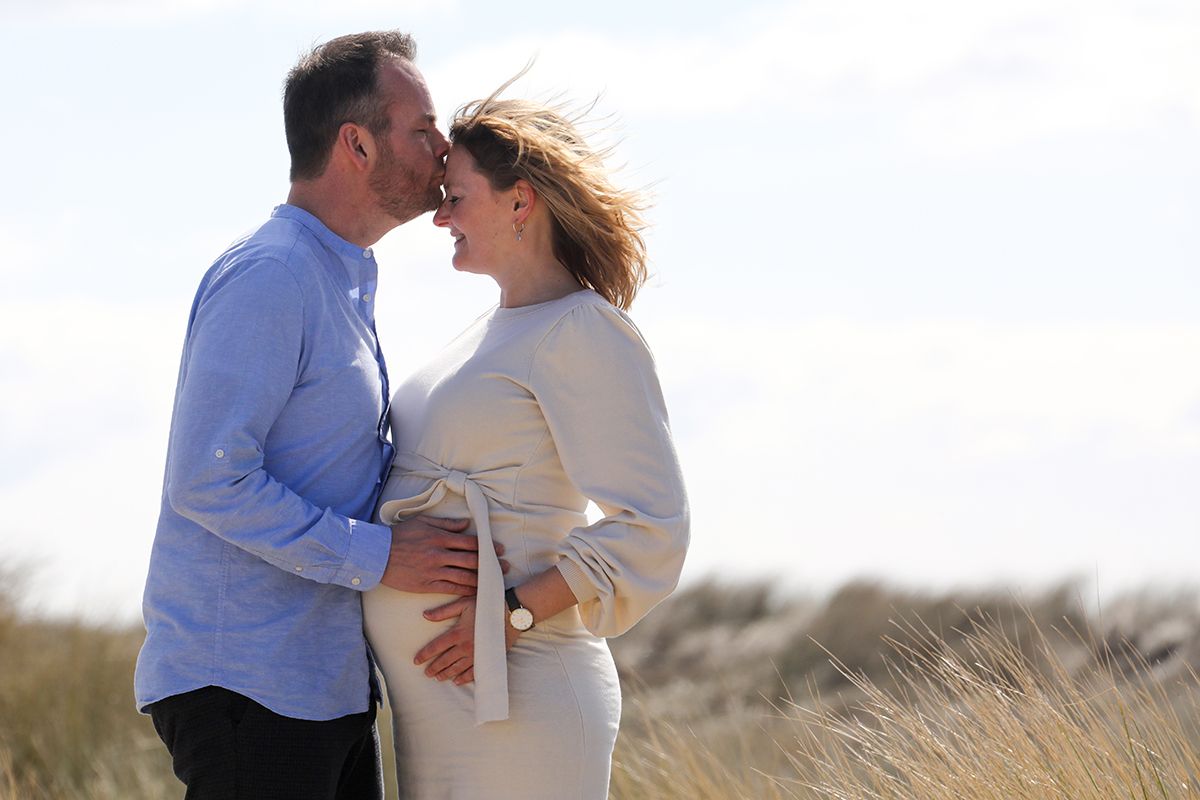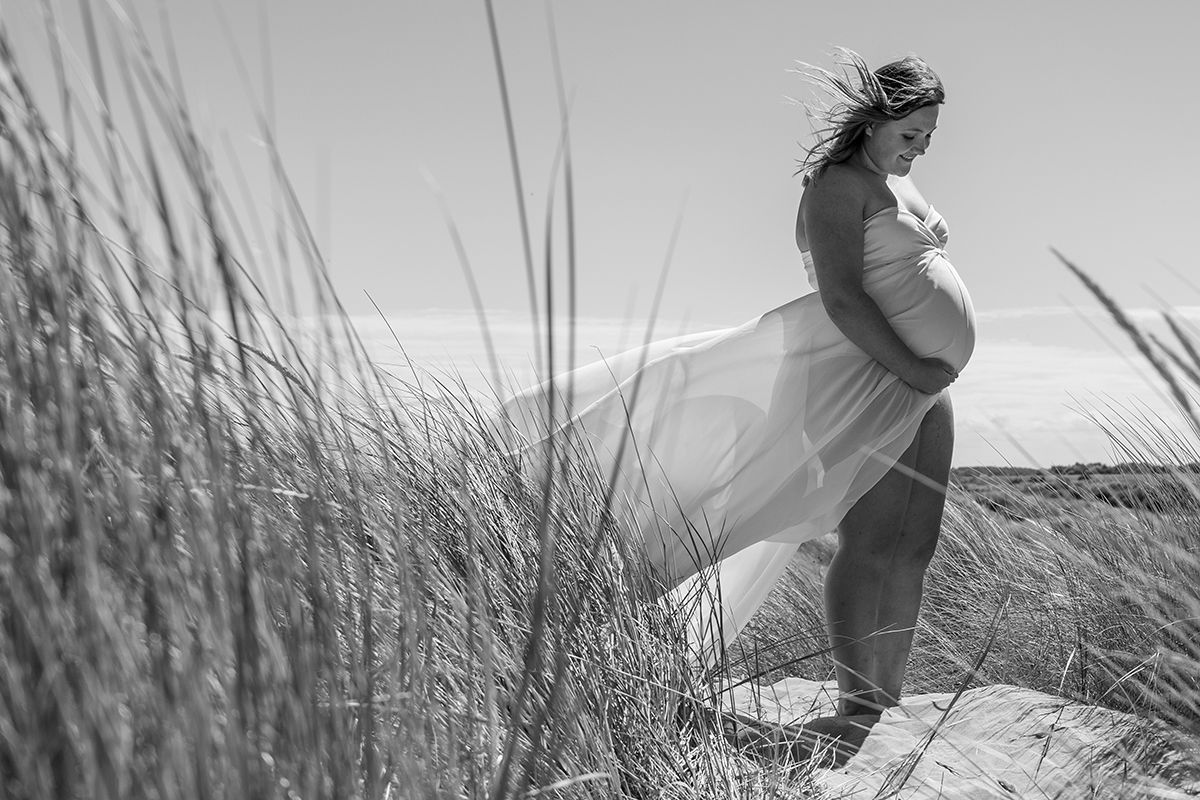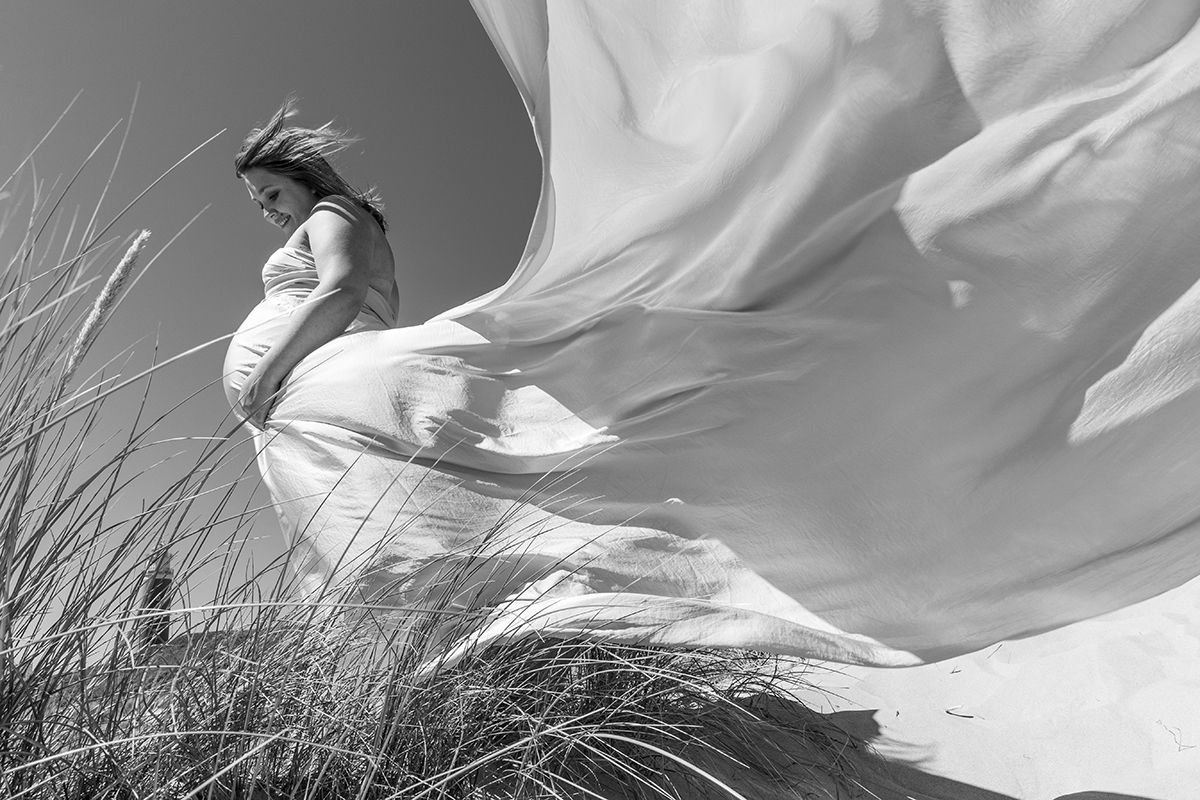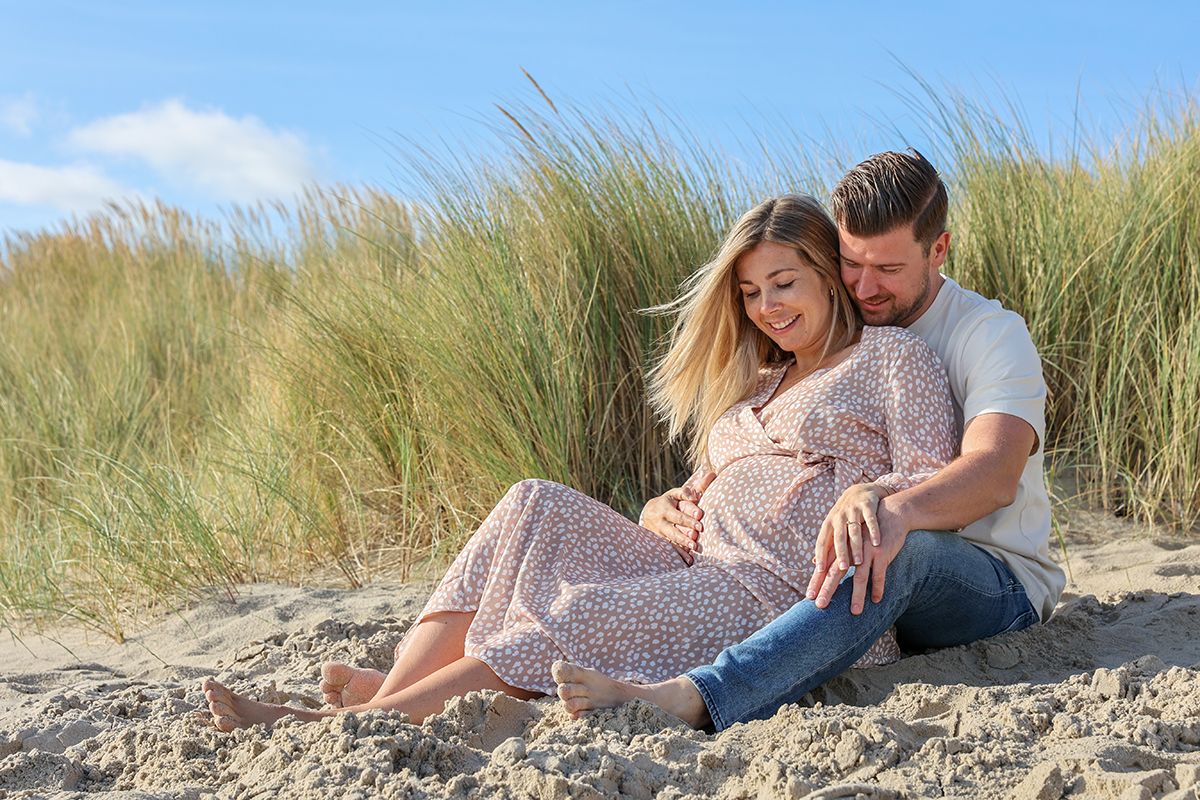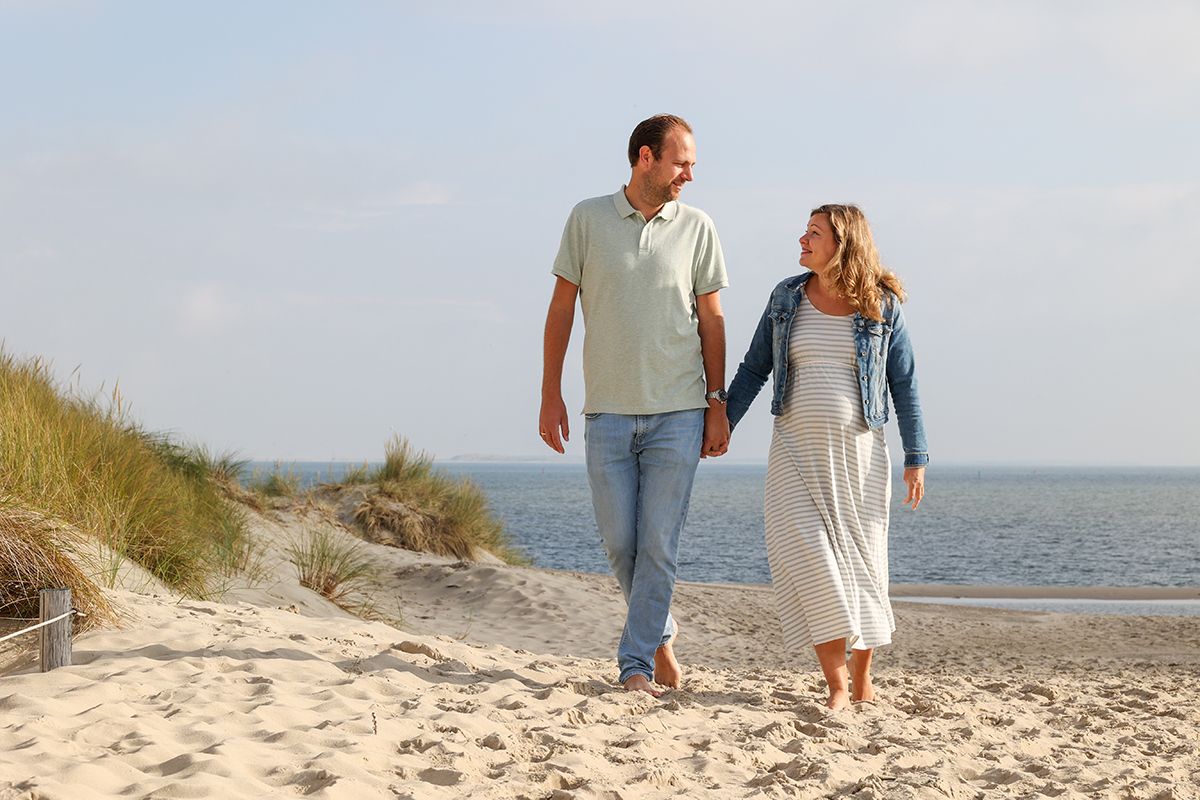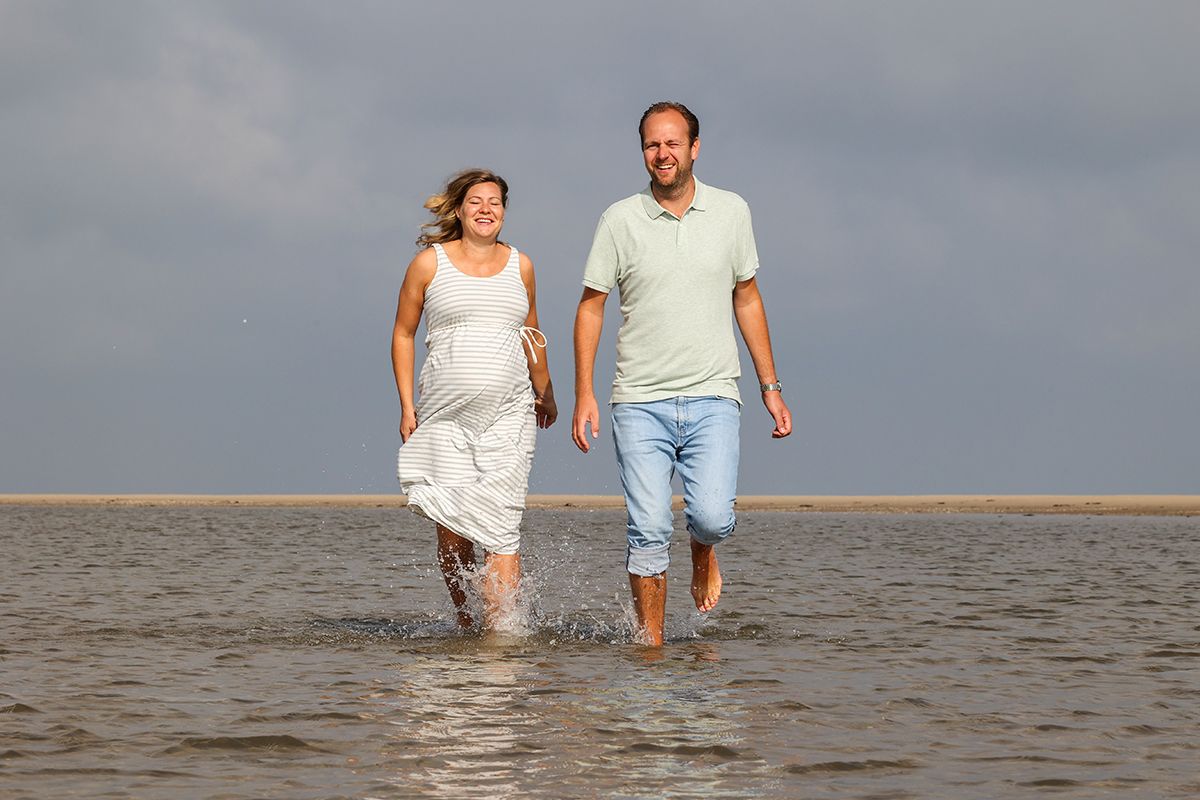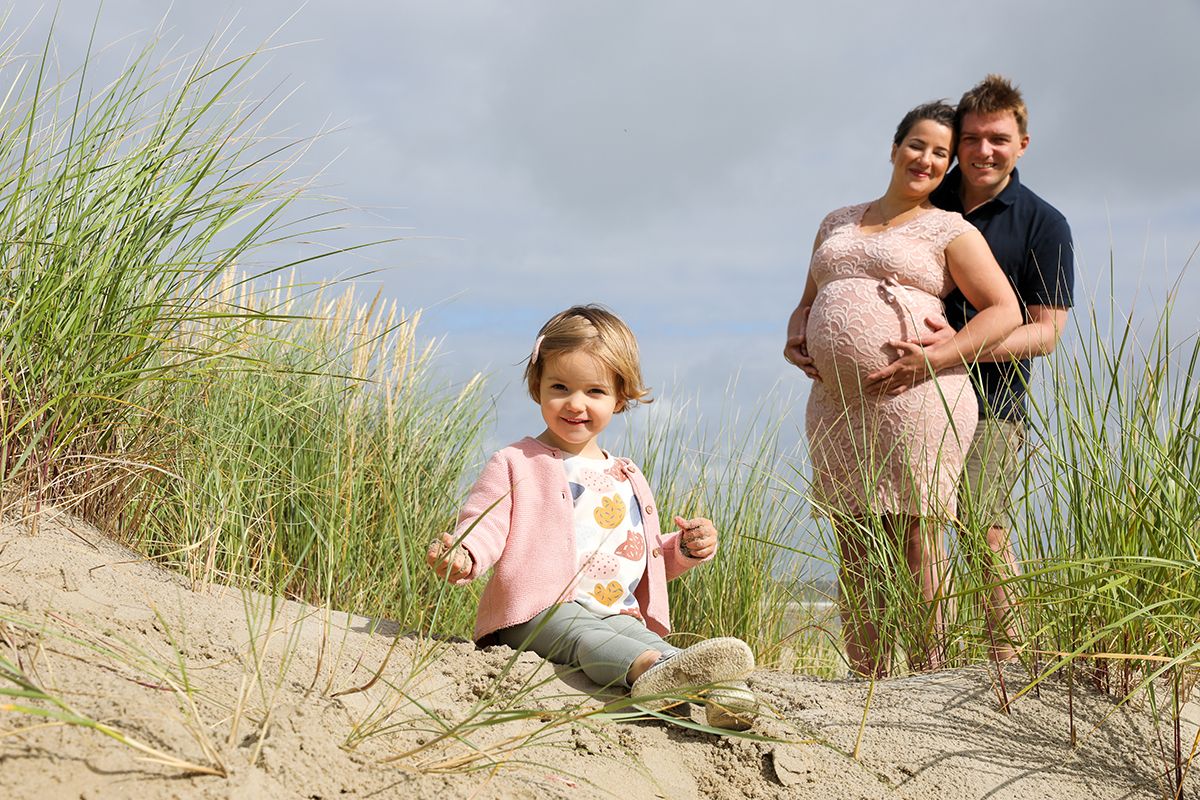 Laatste blog berichten Zwangerschapsfotoshoot Texel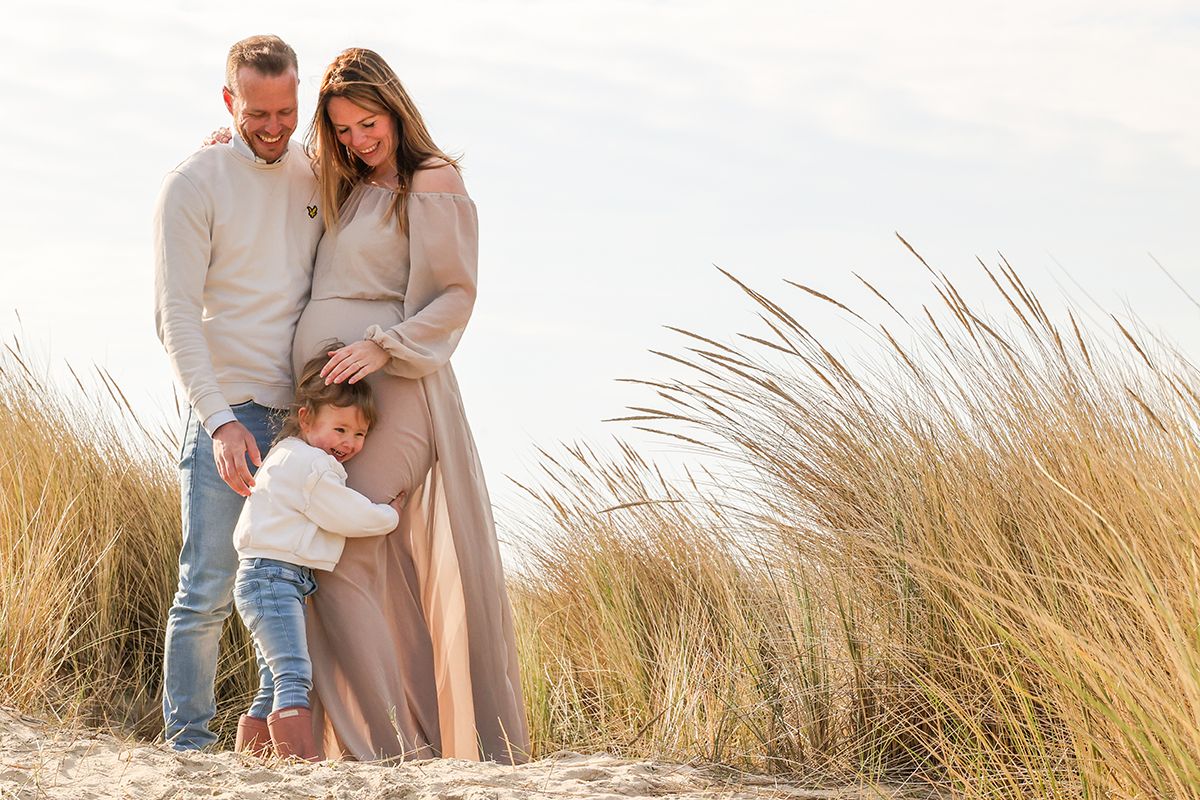 How I work
Pregnancy Photoshoot in Texel's nature, where we can appreciate the stunning landscape and beautiful locations. As a mother and photographer, I, Sanne, understand how special the period of being pregnant is. Together, we capture this remarkable event through stunning photos, creating a unique cherished memory. During the photoshoot, the soon-to-be mom can pose solo but, of course, with her partner as well. If there are already siblings, they are naturally welcome to join the picture! After the shoot, you'll receive all the photos from the pregnancy photoshoot digitally edited in color in their original format. You can then decide if you'd like to create an album or have something printed, and you can arrange it yourselves.
Pregnancy Photoshoot in the studio, at home, or holiday accommodation
Pregnancy photos in the studio are also an option. Beautiful pictures of the baby bump against a black, white, or beige background. A unique cherished memory. There's also space in the studio to take photos with your partner. Siblings can join in after discussing it. If you'd rather have indoor photos at home or at your holiday accommodation, that's possible too. I'll bring the studio lights and we'll take photos at your chosen location. Especially for bare belly pictures, it's sometimes nice to do it in a private setting where you feel comfortable.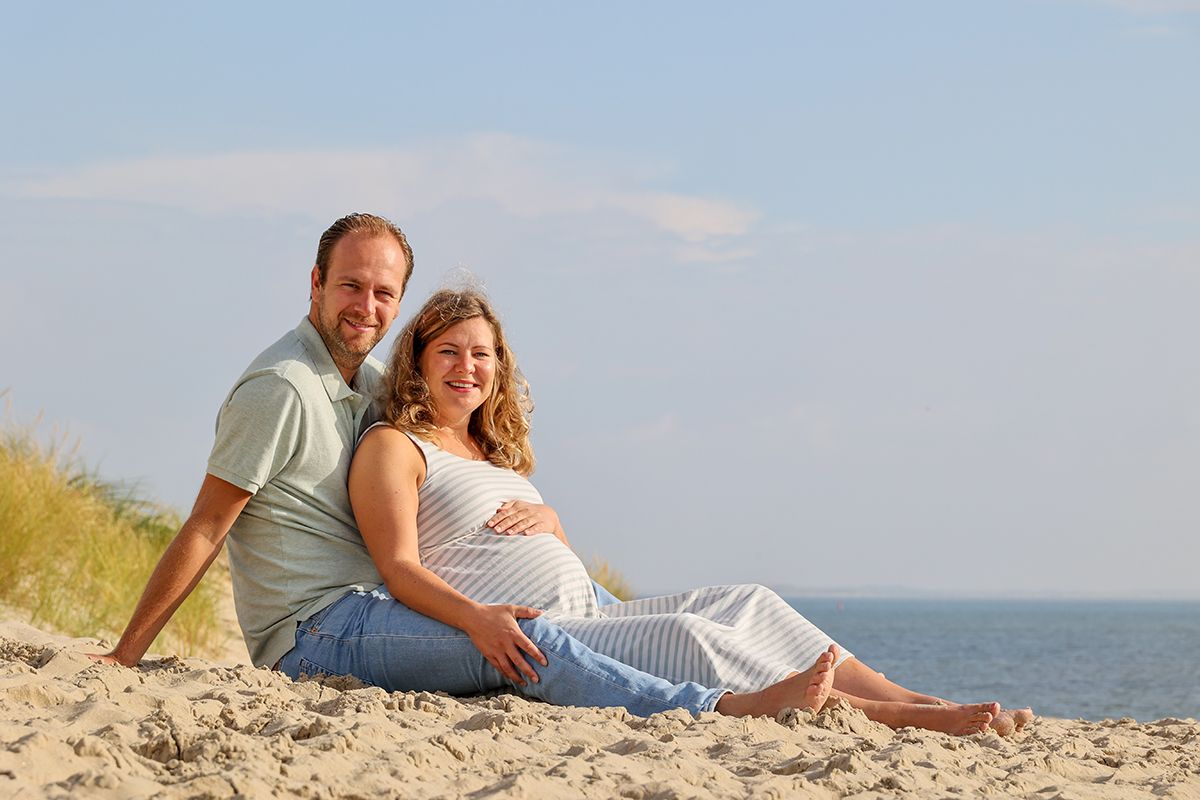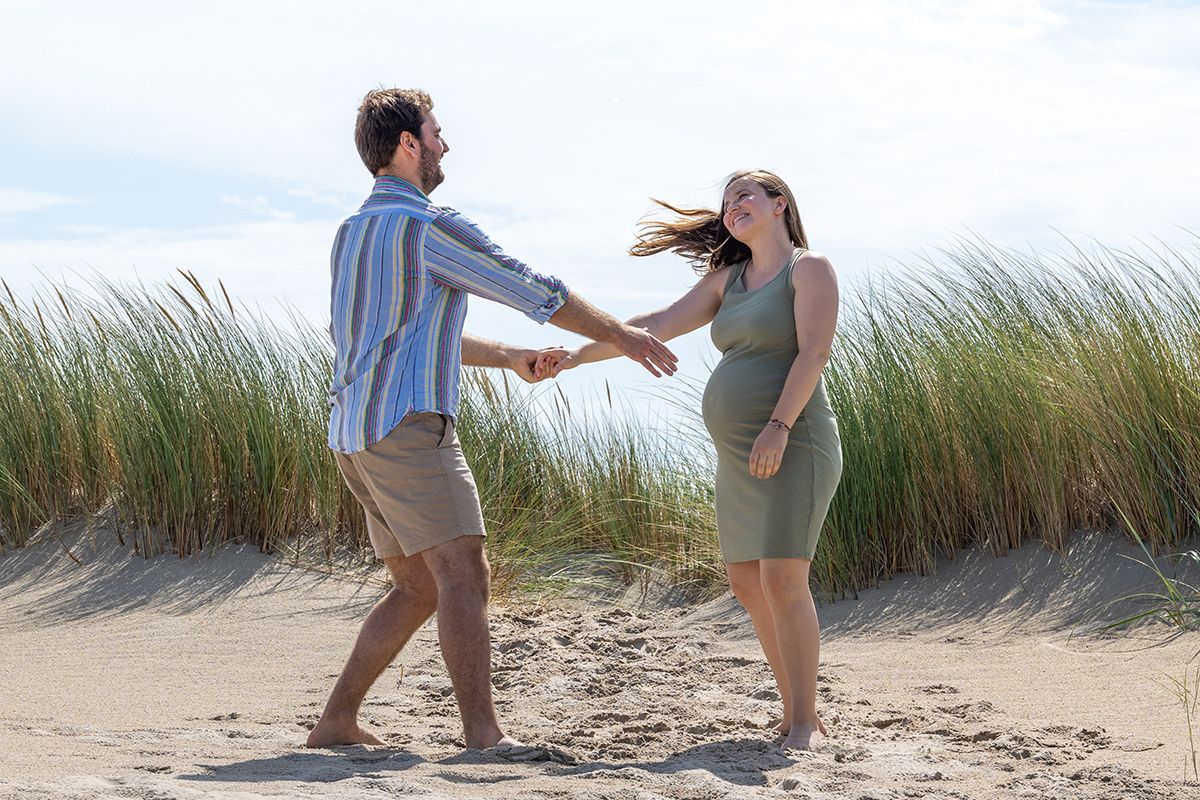 Procedure for Babymoon Photos
Often on the same day, you will receive all the photos that I, Foto Sanne, have taken in digital format at original resolution. The photos are in color and have all been edited by me. If you also want black and white photos, you can add that to your package.
The Most Beautiful Spots on Texel
As a photographer from Texel, I know the most beautiful places on the island. I'm familiar with the island, and therefore, I know where to find a sheltered spot depending on the wind direction, or where we can catch a bit of breeze to let the dresses flutter beautifully in the wind. If you have a special place on the island in mind, please let me know!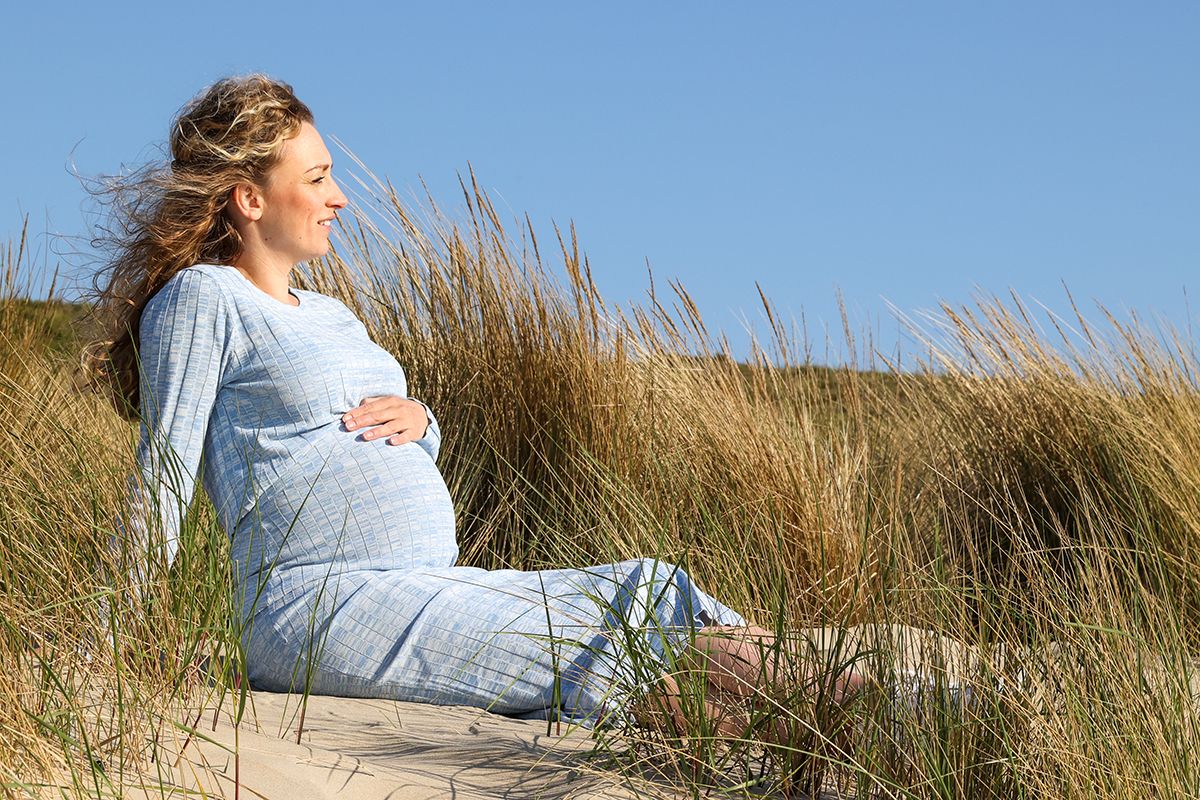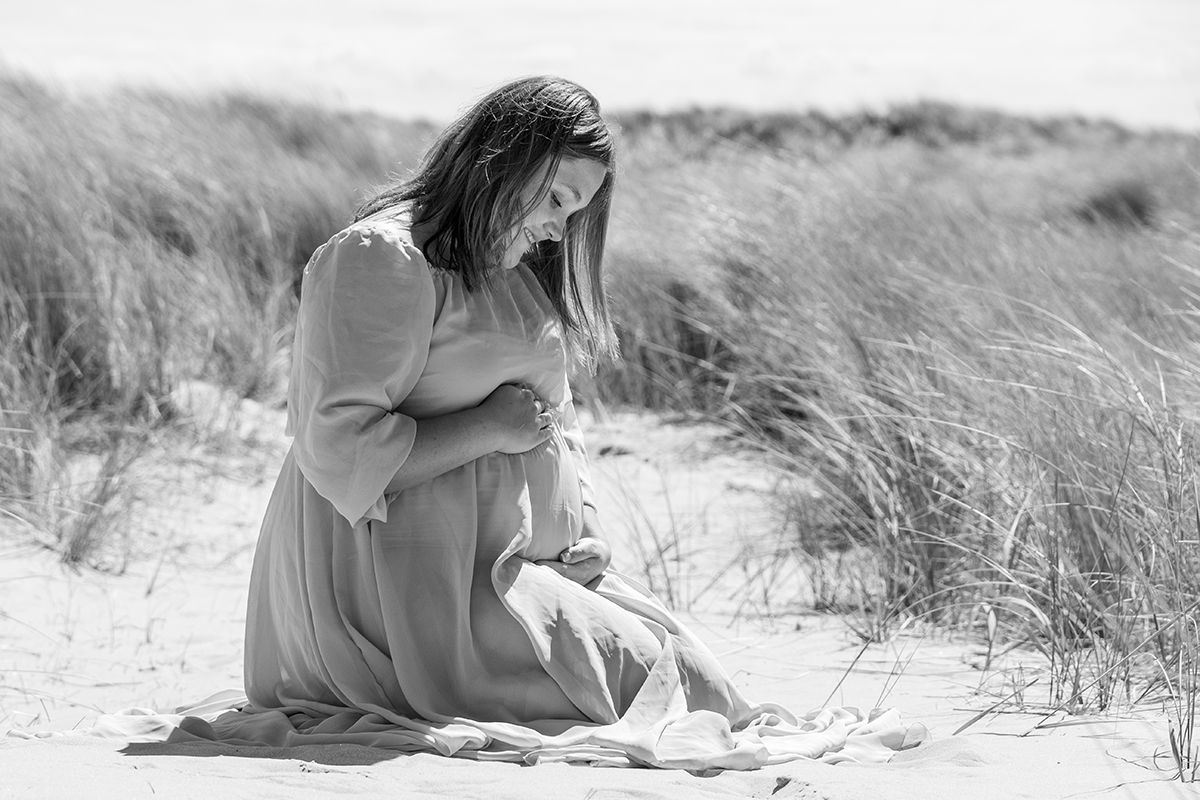 Maternity Dresses by Mii Estilo for Rent
Foto Sanne offers beautiful maternity dresses from thebrand Mii Estilo. There's a sand-colored one with a body and a tulle top, a stylishly snug black one with a turtleneck and long sleeves, and a pink lace one with a V-neck and long sleeves. If you wish to borrow a dress, please let me know before the photoshoot. This offer is also available for on-location photoshoots! When booking the photoshoot, please mention that you'd like to borrow the dress/dresses, and I'll bring them along. With the wind outdoors, the dress can sometimes flutter beautifully, giving you authentic Texel beach/dune maternity photos. Of course, we will also take photos in your own clothes. As an added bonus, we can snap a few with the Mii Estilo dress of your choice.
Basic Package
Photoshoot on location or in the studio
Color photos
All photos available for digital download
150,00
Complete Package
Photoshoot on location
Both color and black-and-white photos
All photos available for digital download
200,00
Review from happy customers
We had a very nice photo shoot with Sanne, to capture our pregnancy and big belly. Sanne was pleasant in contact and when making the appointment and relaxed and pleasant during the shoot. The result is beautiful, more varied photos, which we are very happy with.

There is no translation available.

In september een zwangerschapsshoot gedaan bij de vuurtoren. Er hing een fijne en ontspannen sfeer waardoor we leuke spontane foto's hebben ontvangen!

Nice shoot done with my pregnant belly, and later with the kids at the lighthouse. Professional, great result!!

There is no translation available.

Mijn zwangerschap foto's zijn prachtig geworden met dank aan Sanne. Heel erg blij mee voor altijd vast gelegd en de trouwfoto's zijn ook super mooi geworden en nog steeds dankbaar dat Foto Sanne deze heeft vast gelegd zeker een aanrader!