Wedding on Texel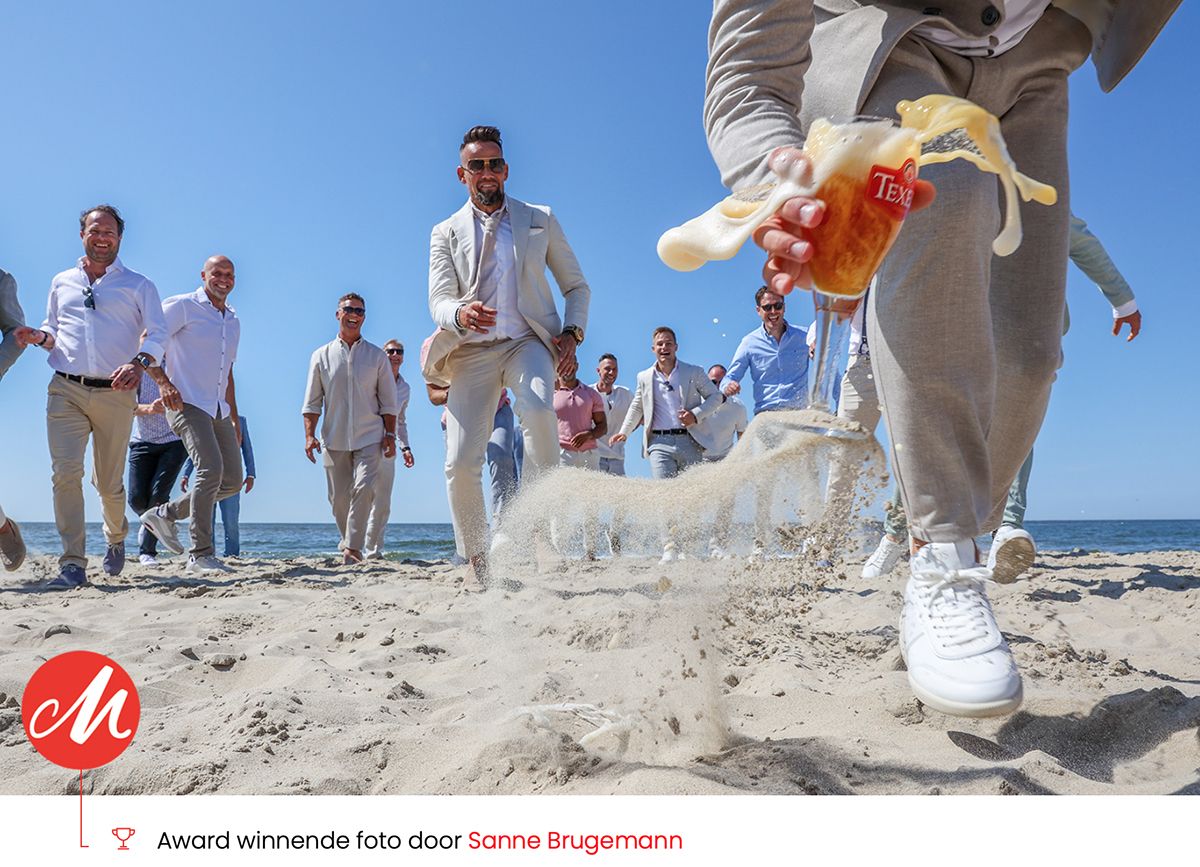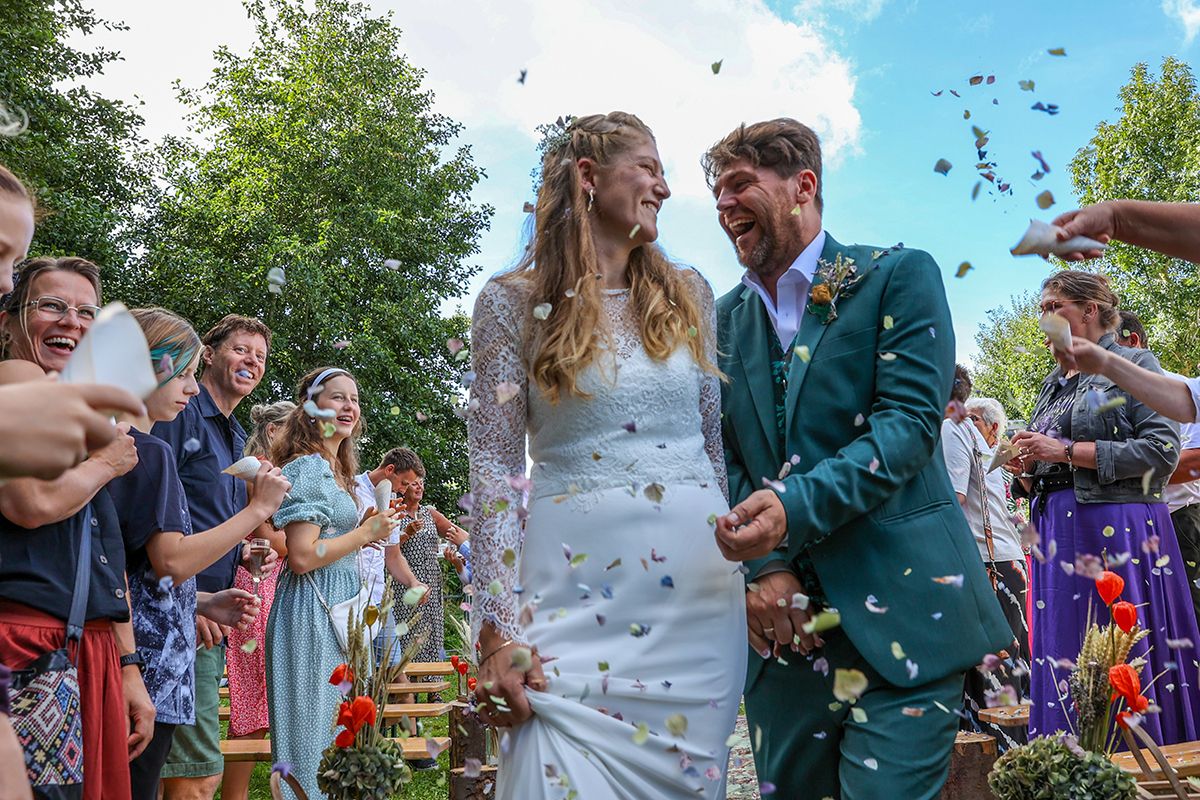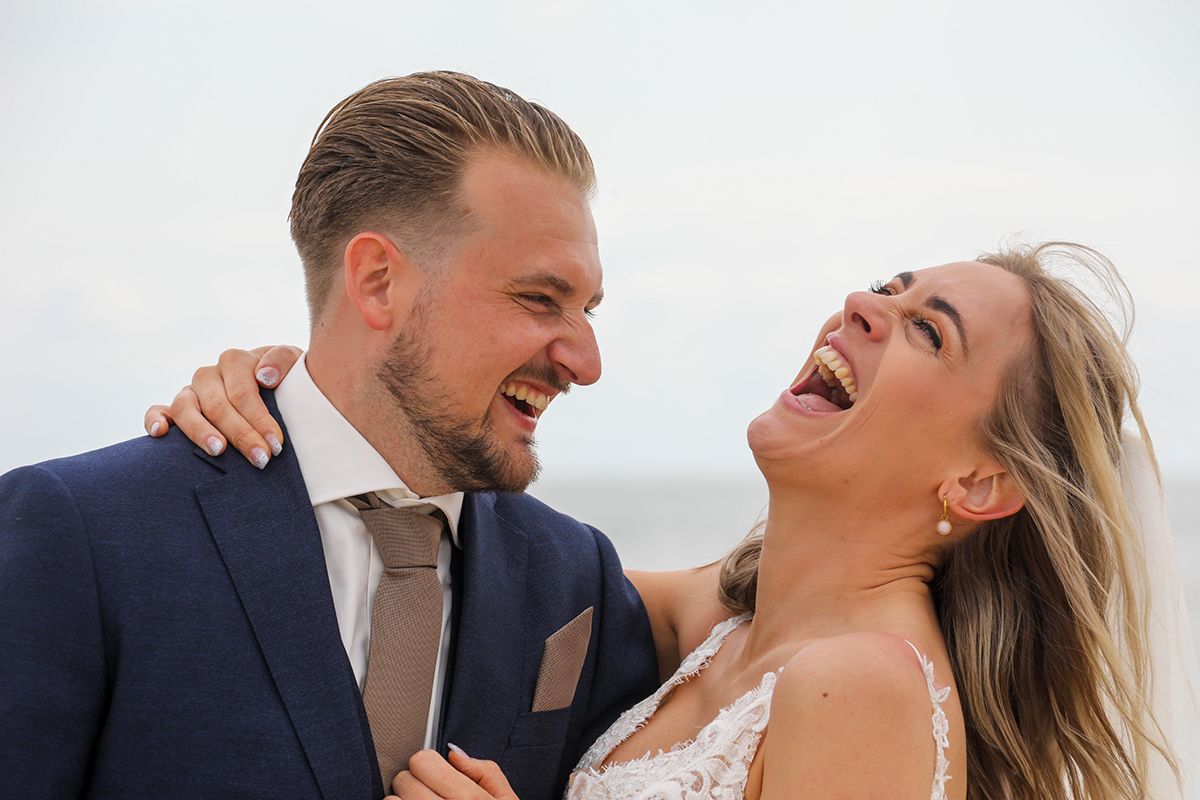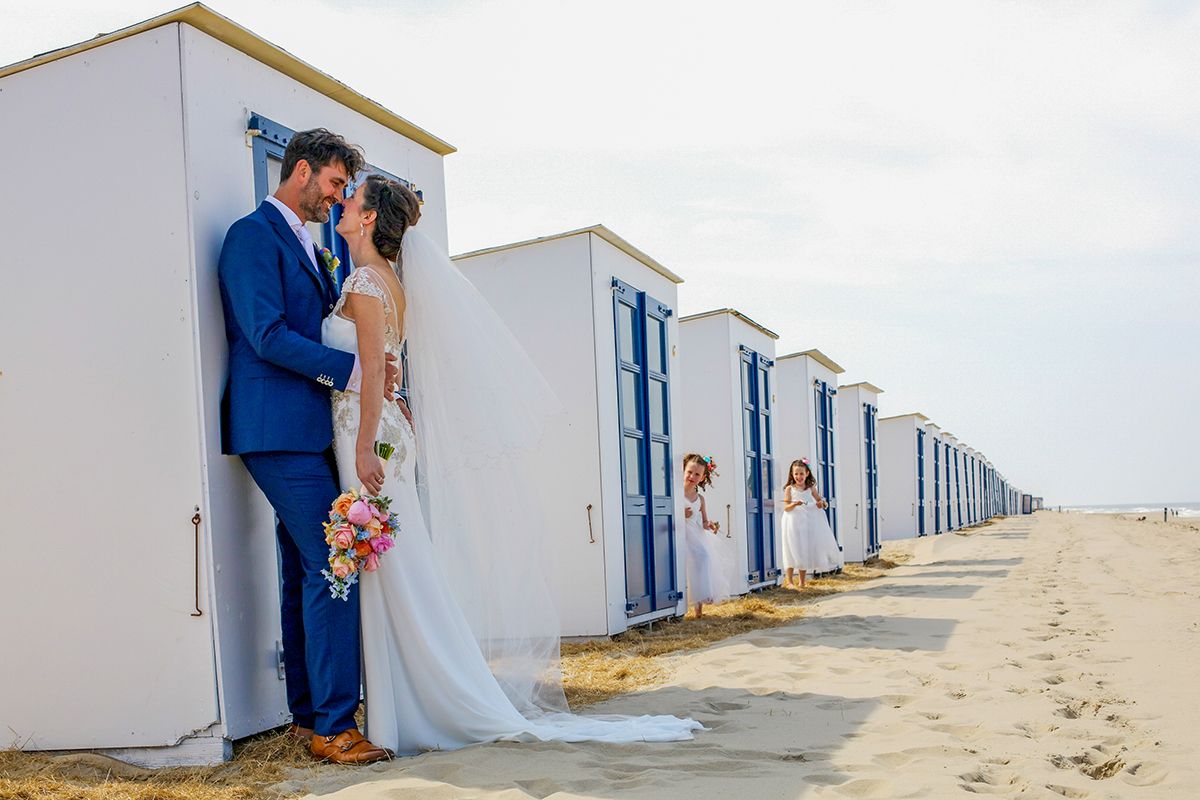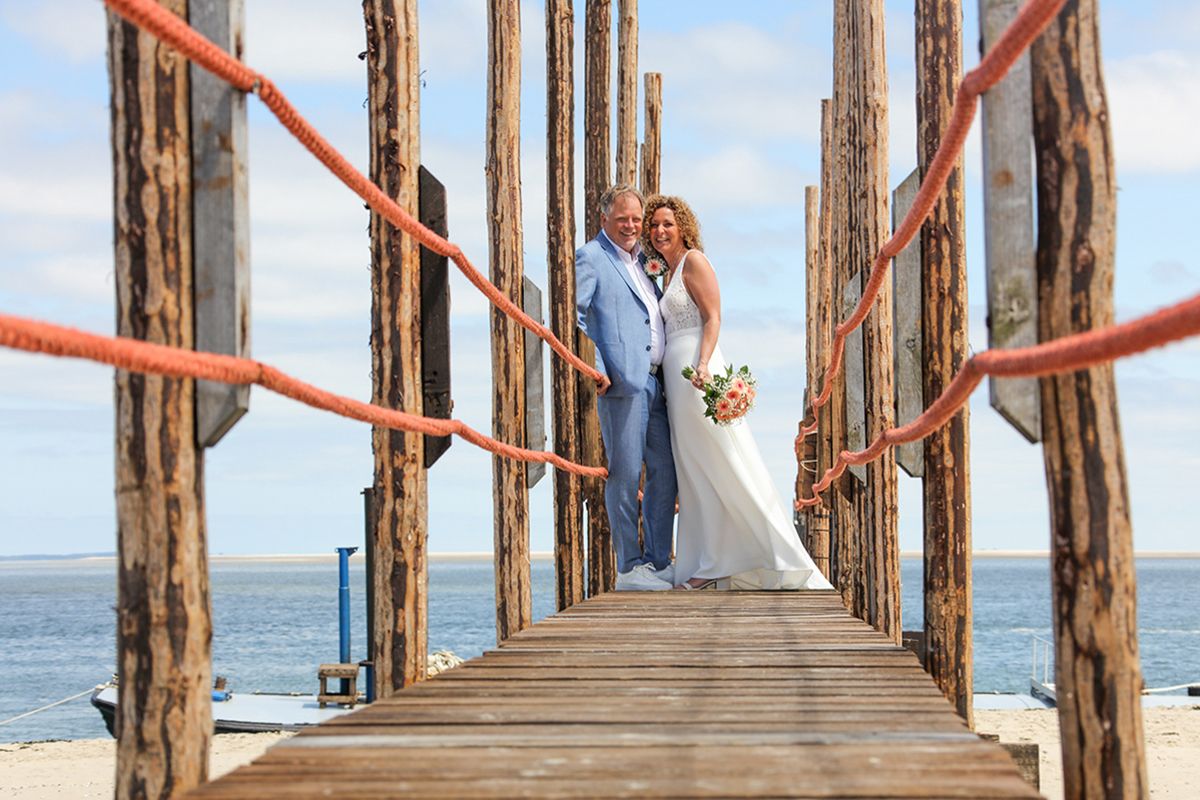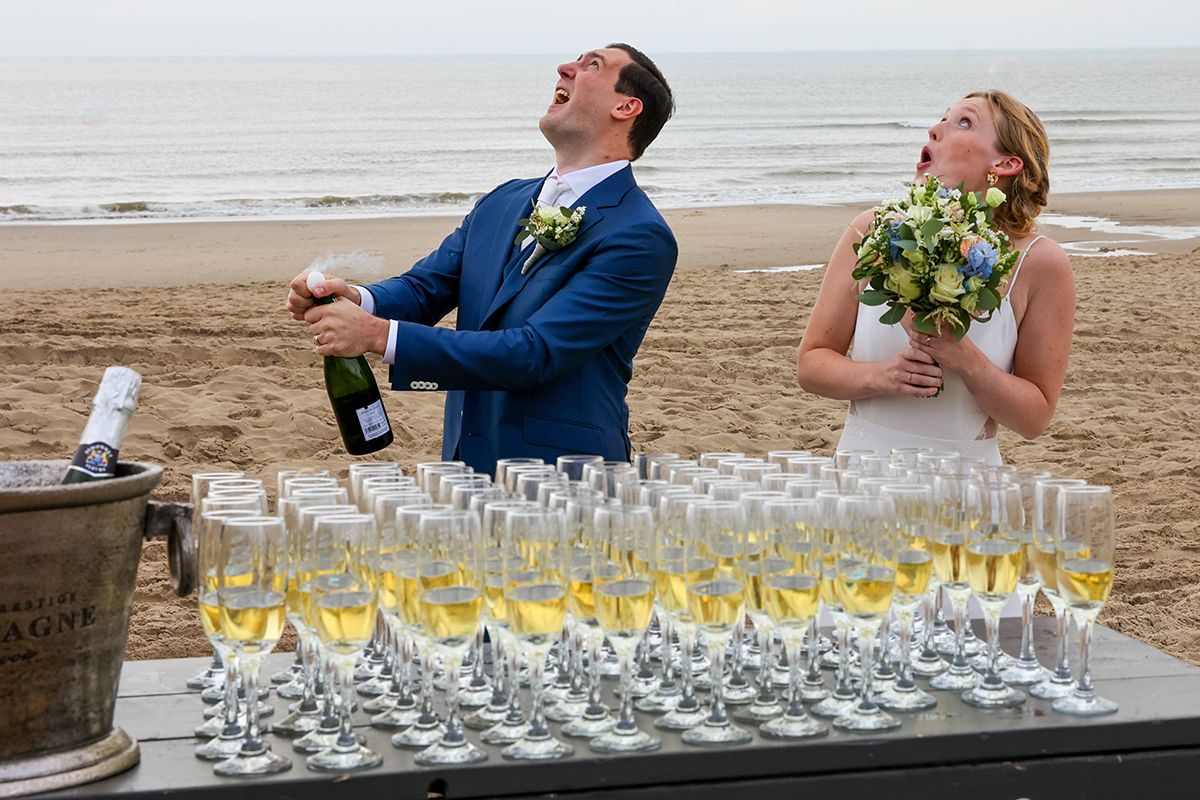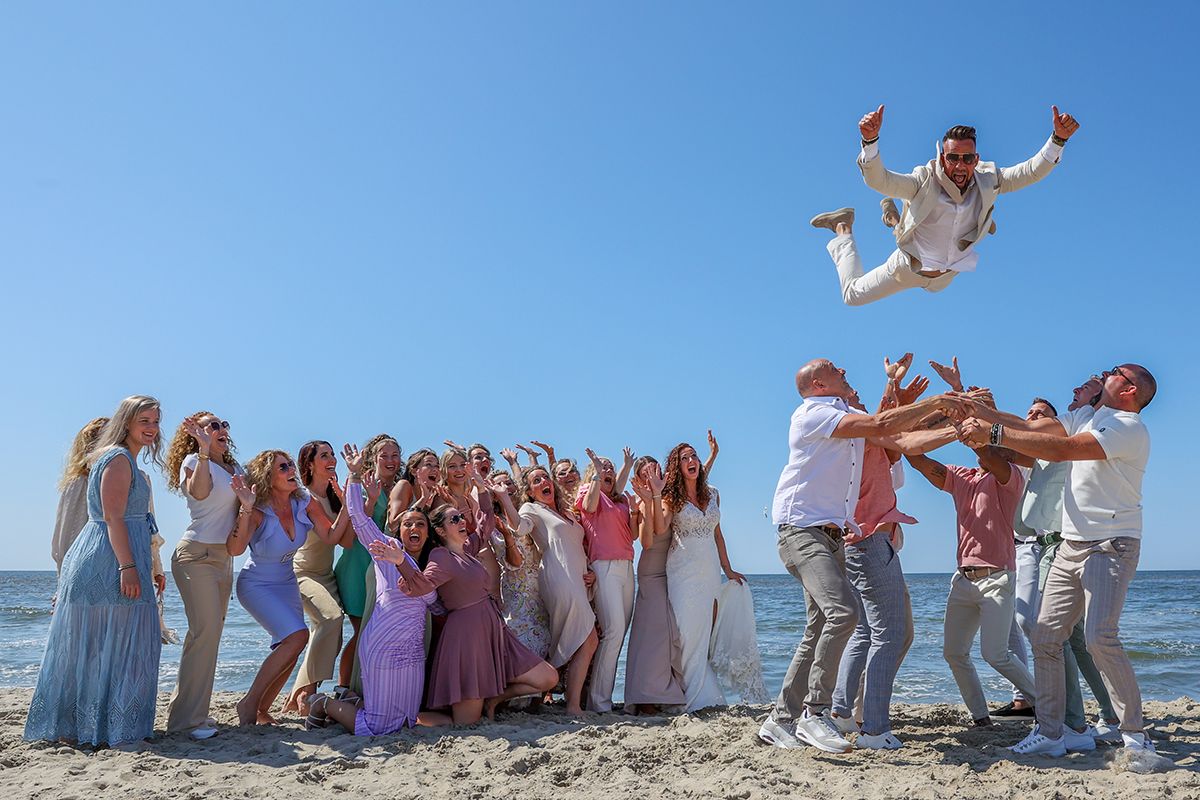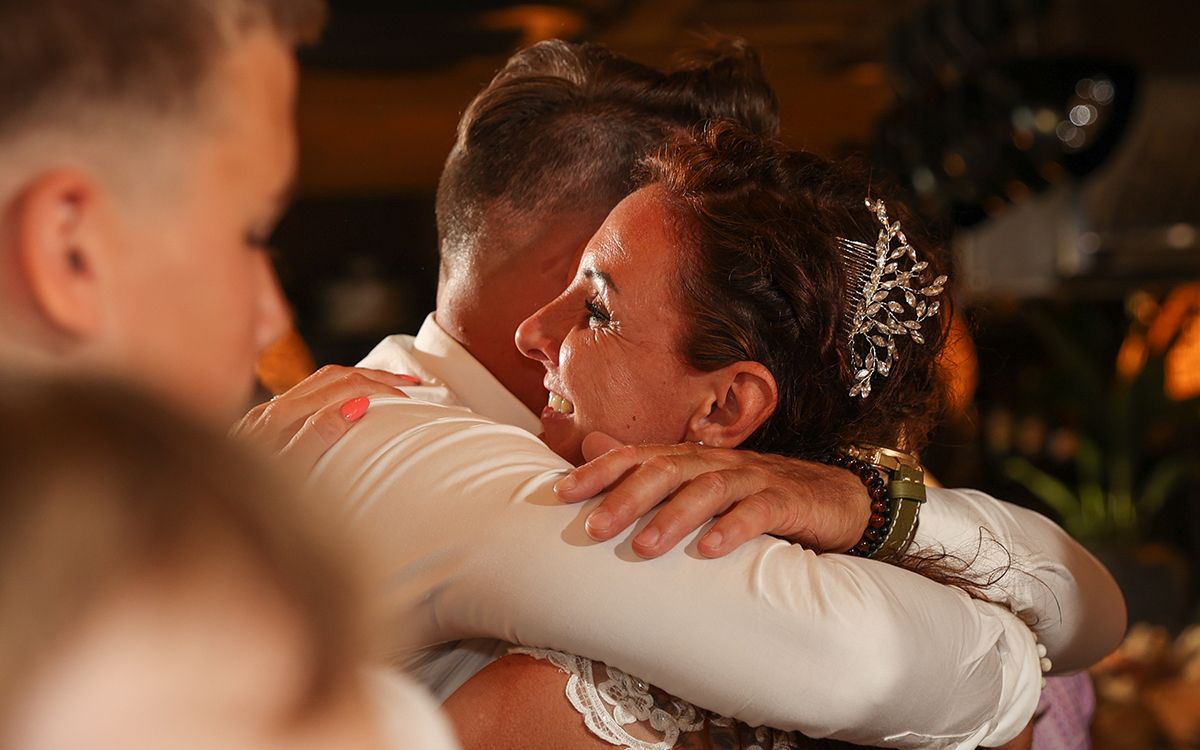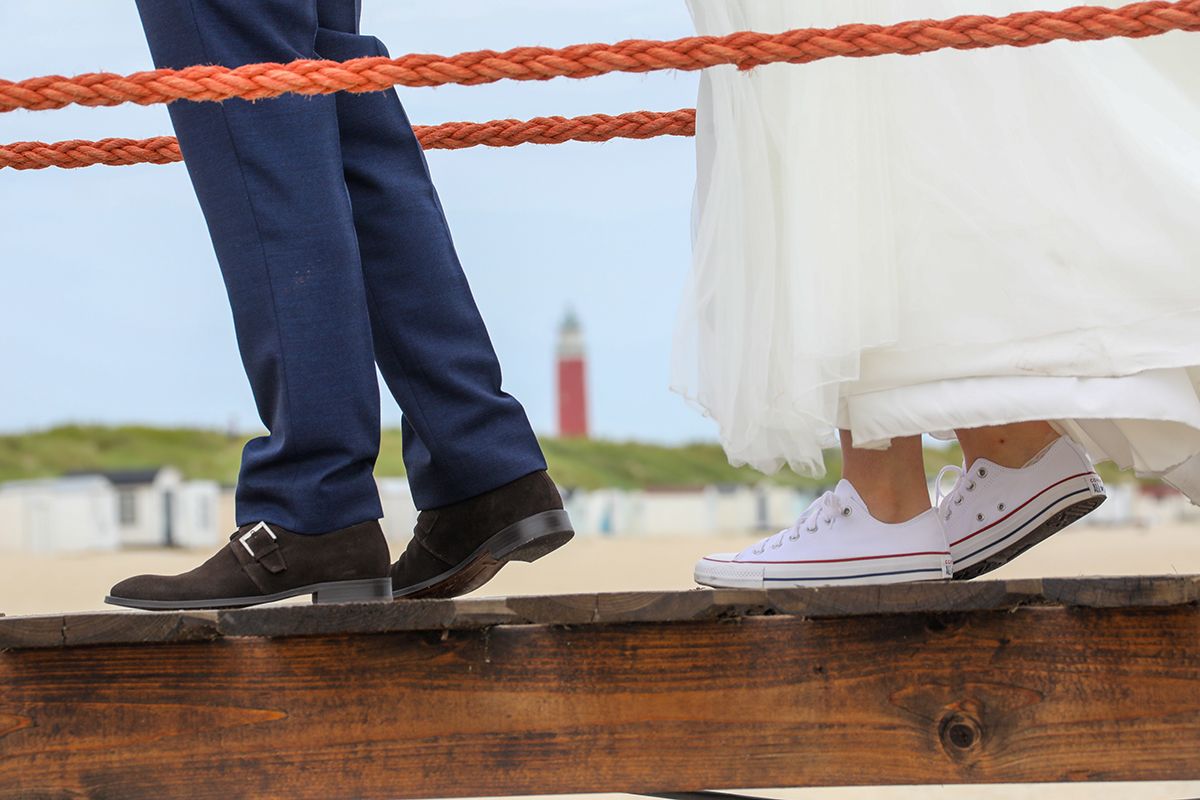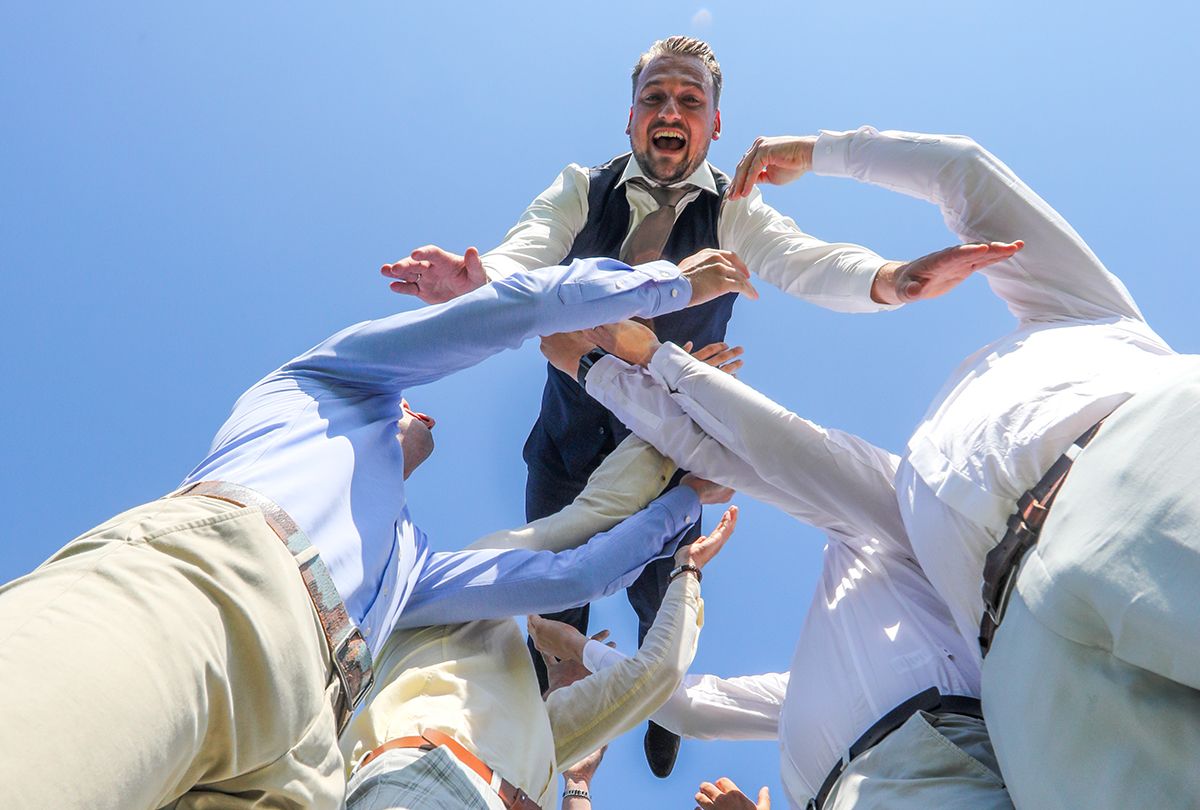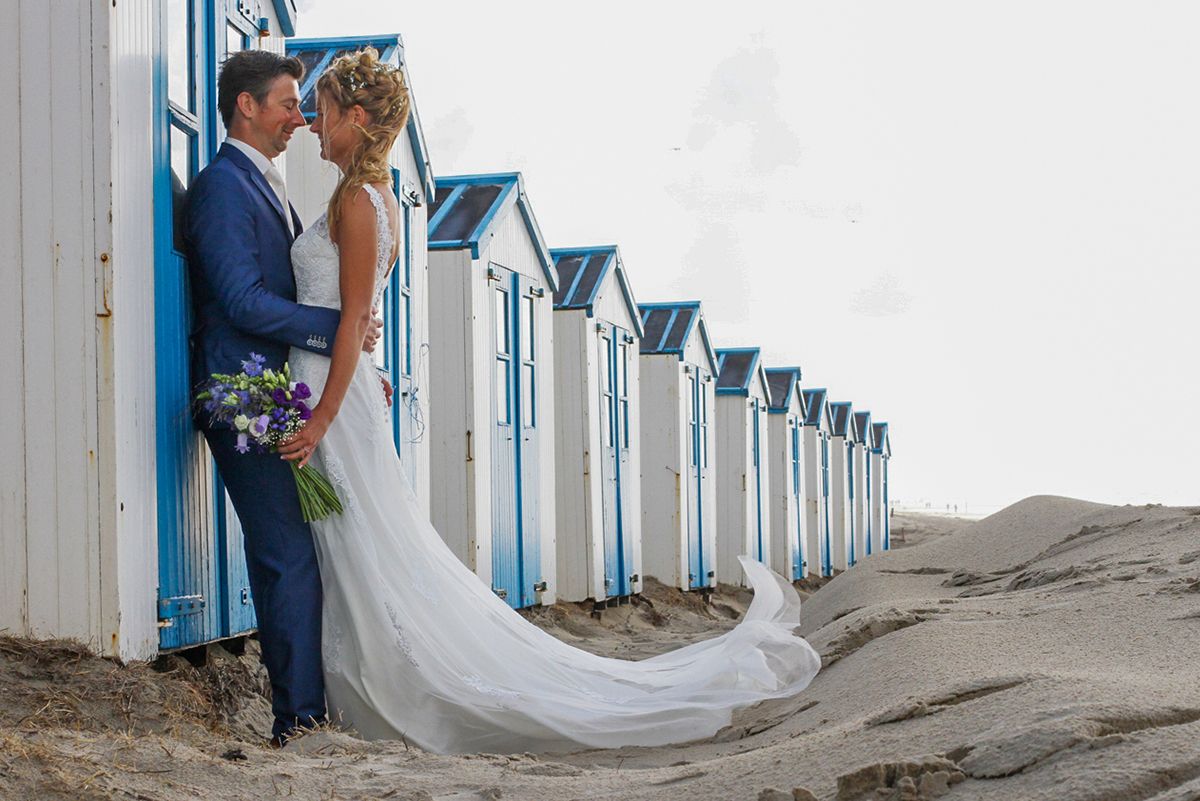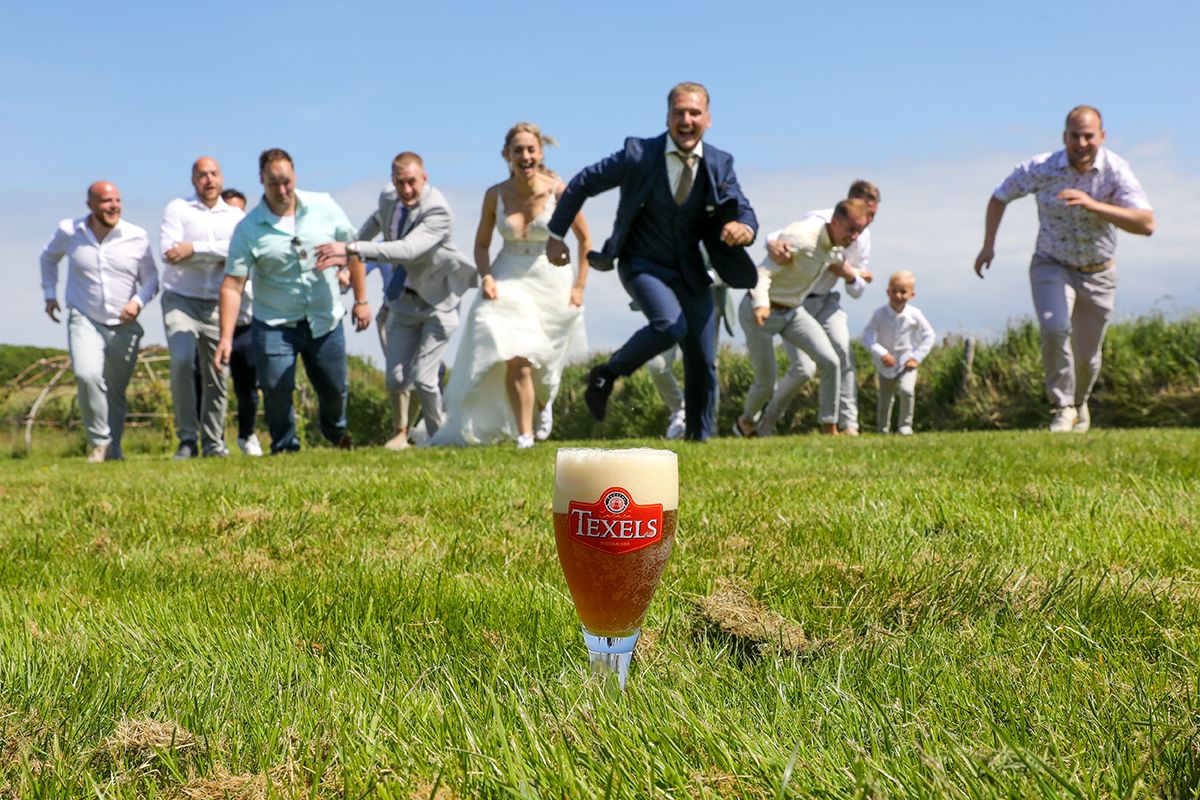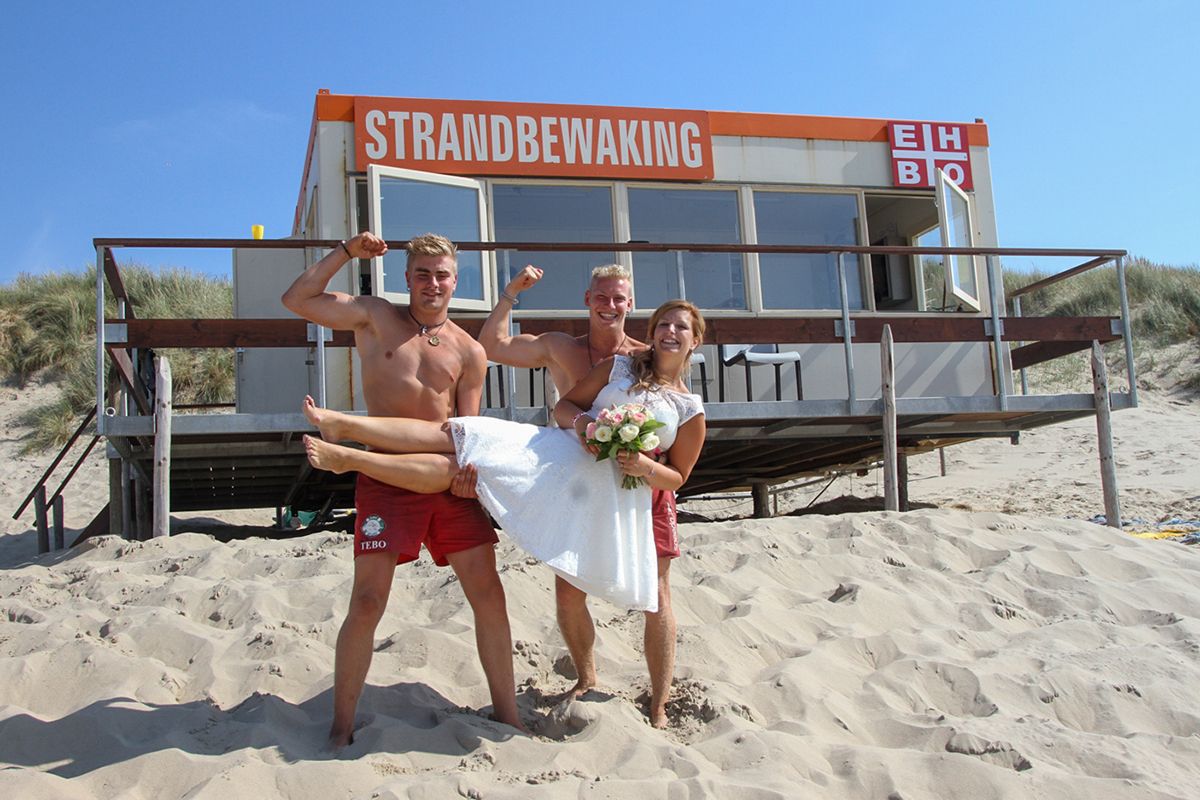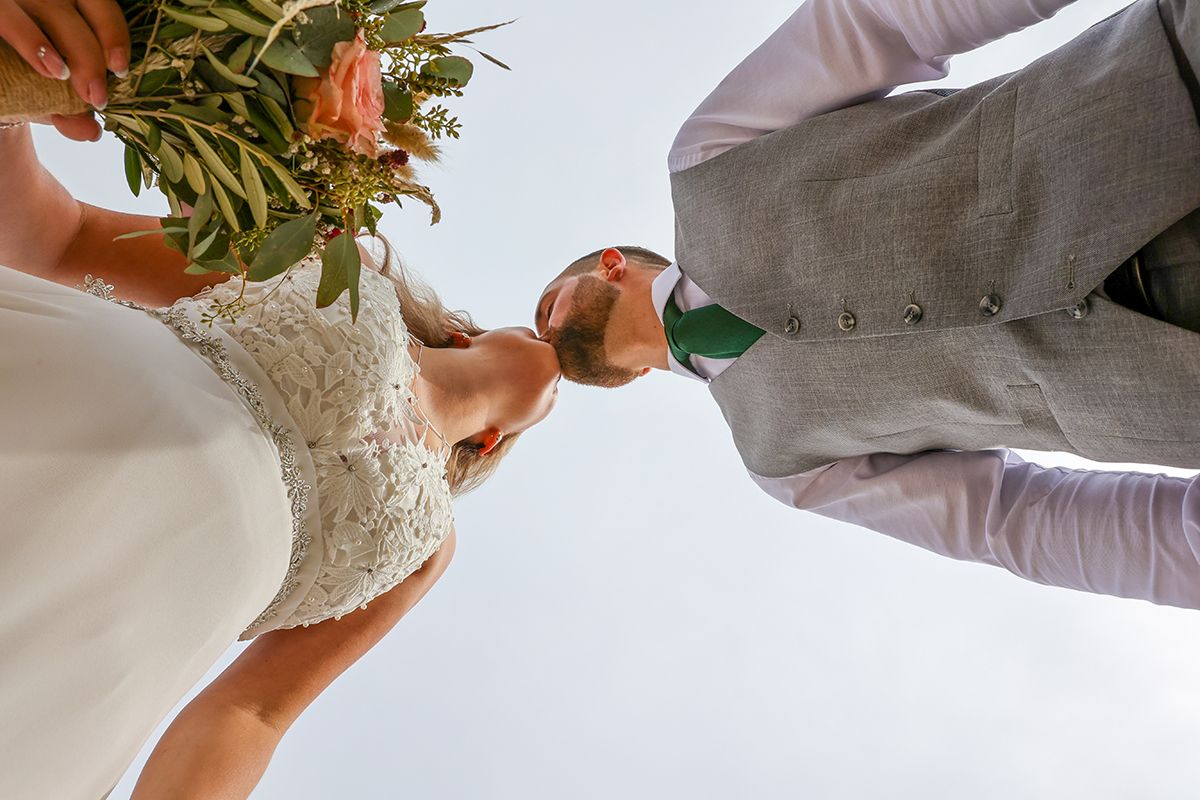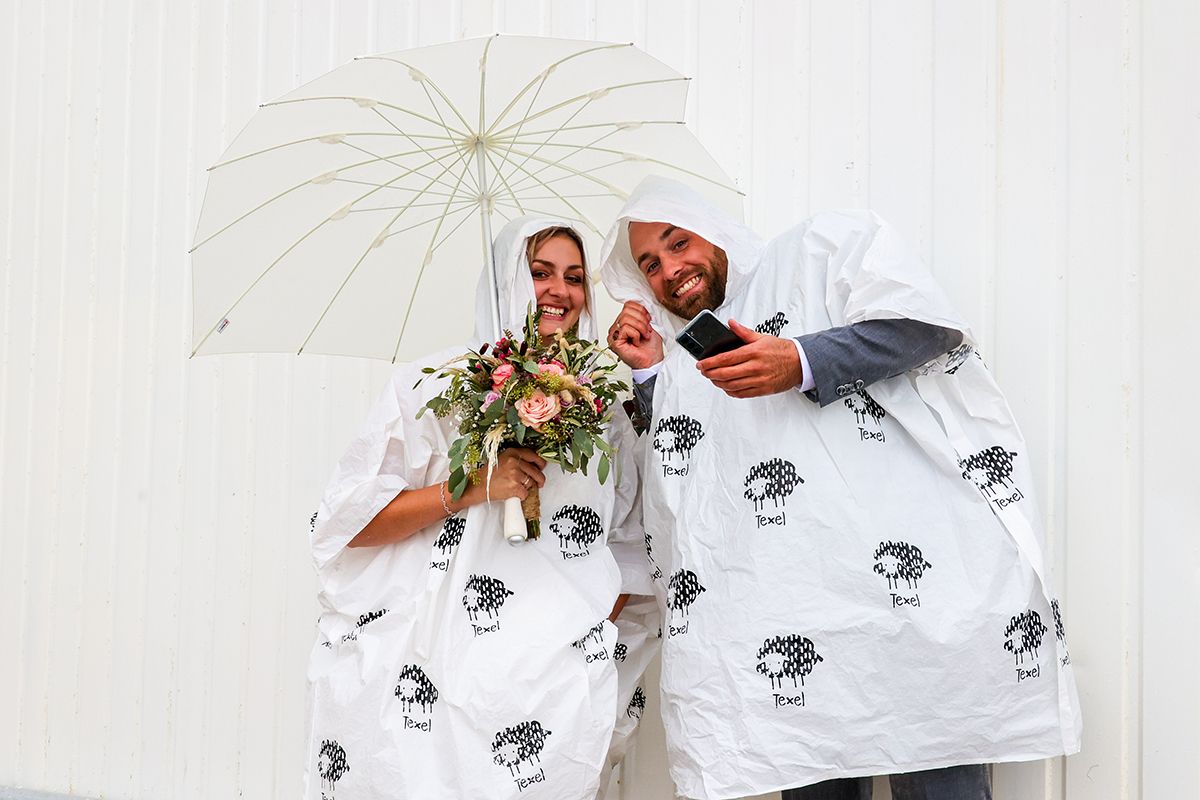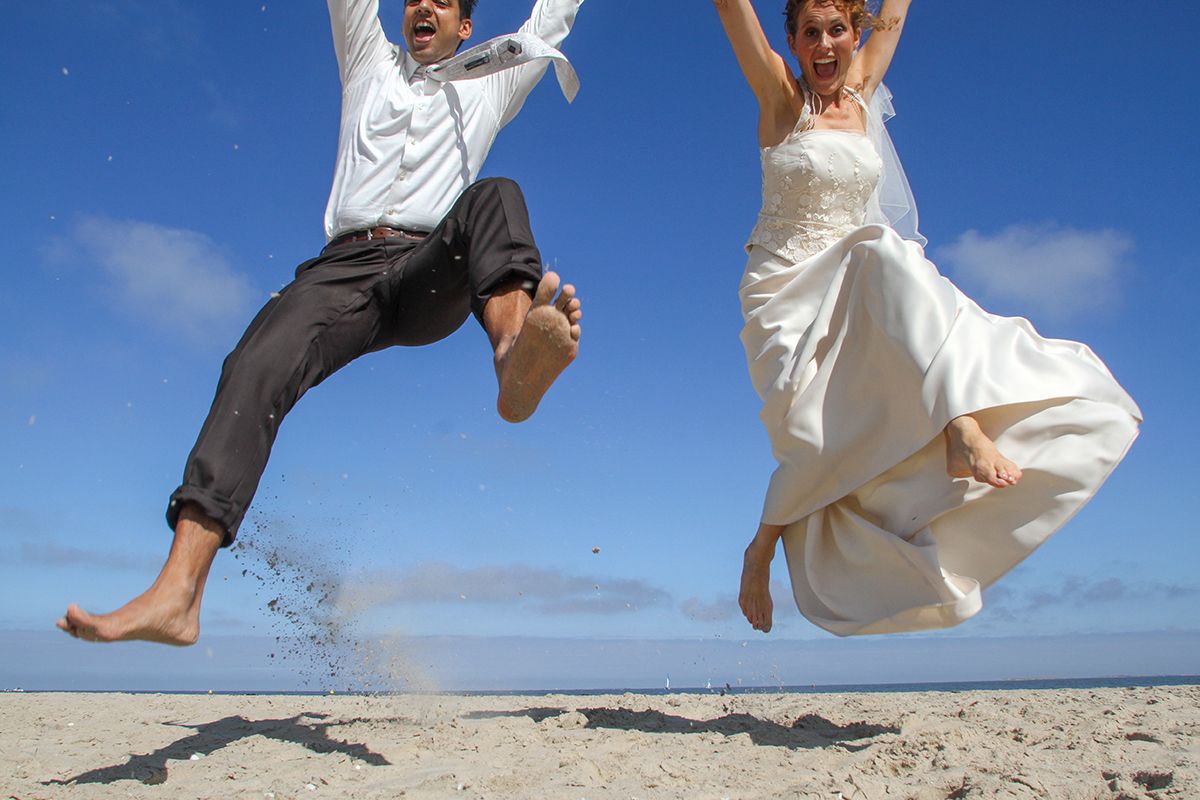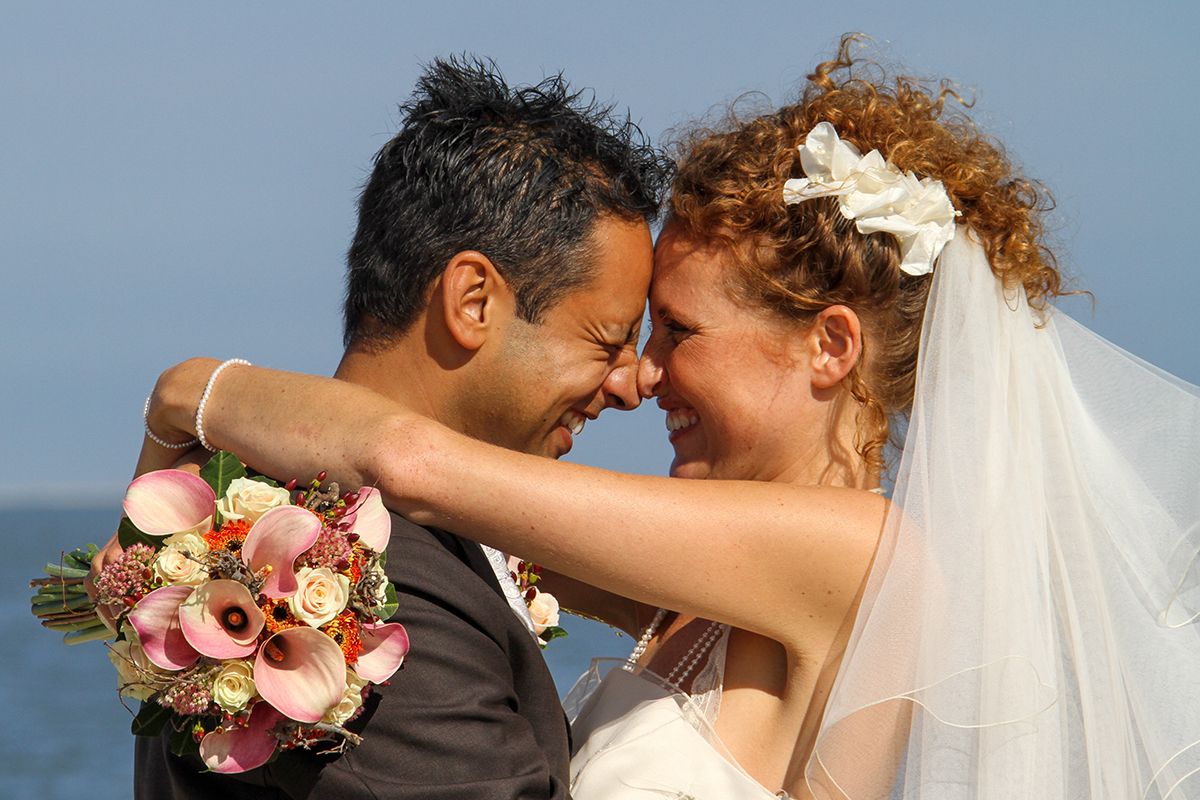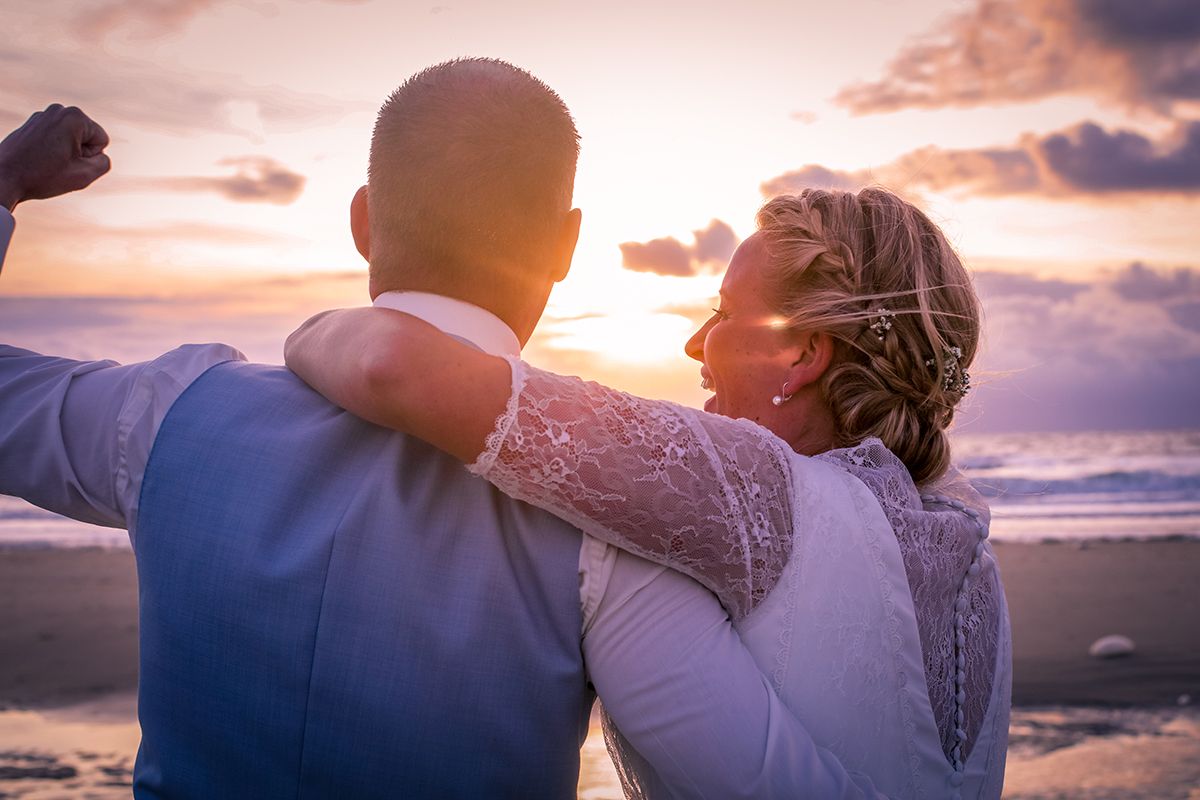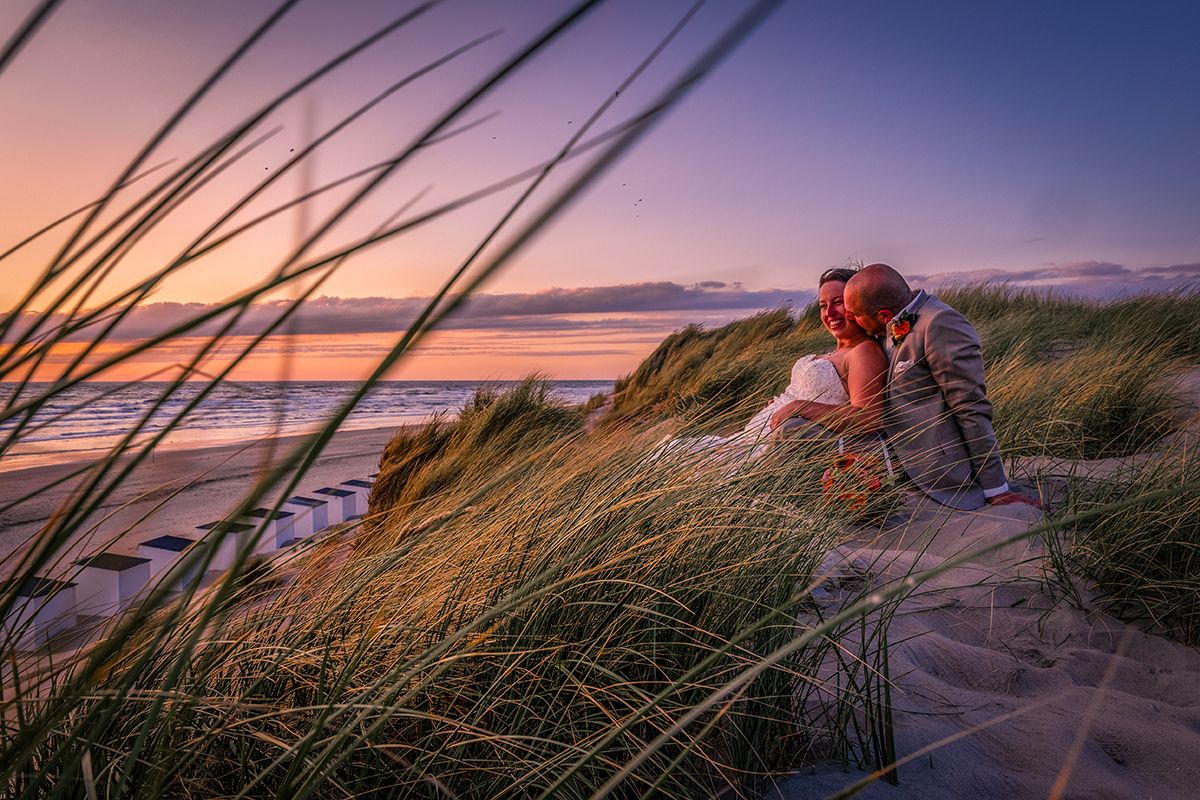 Laatste blog berichten: Trouwen Texel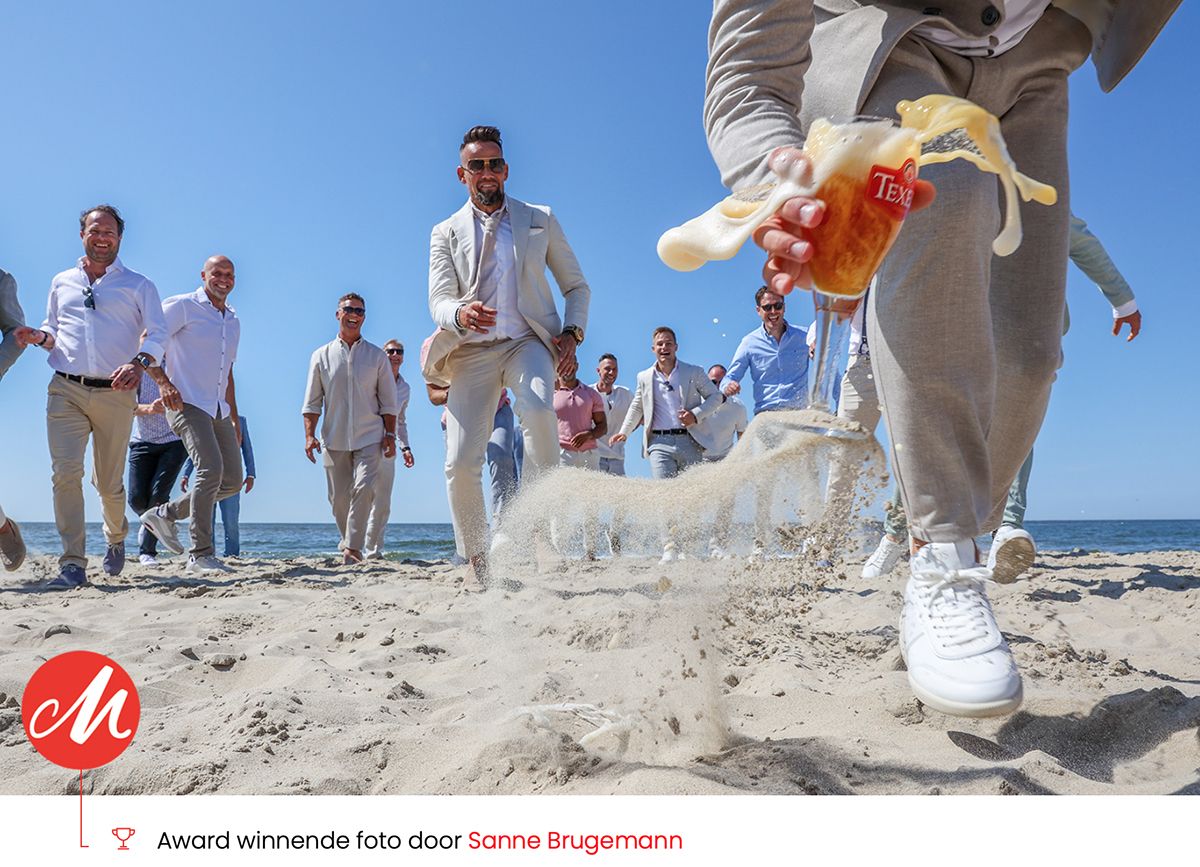 Getting Married on Texel - Wedding Photographer
As an experienced photographer on Texel, I am familiar with the most beautiful spots; my love for the island is immense. As a wedding photographer, I am always in search of a photo report in a relaxed and laid-back atmosphere. Relaxed and enjoying even during the photos of your wedding day. Whether you are getting married on Texel just the two of you, or with a party including bridesmaids and groomsmen, I ensure you feel comfortable during the photo session. I adore hugs, kisses, laughter, and tears; I capture everything in beautiful wedding photos. I shine the brightest when you give me the freedom to create authentic, original, creative photos.
Award Winner - Master of Wedding Photography
I am incredibly proud of my award-winning photo. The Masters of Wedding Photography presents the most prestigious awards for professional wedding photographers in the Benelux every quarter. Winning an award from the professional jury is a crowning achievement in my work as a wedding photographer.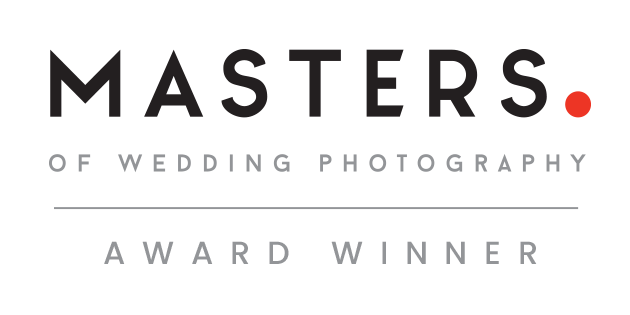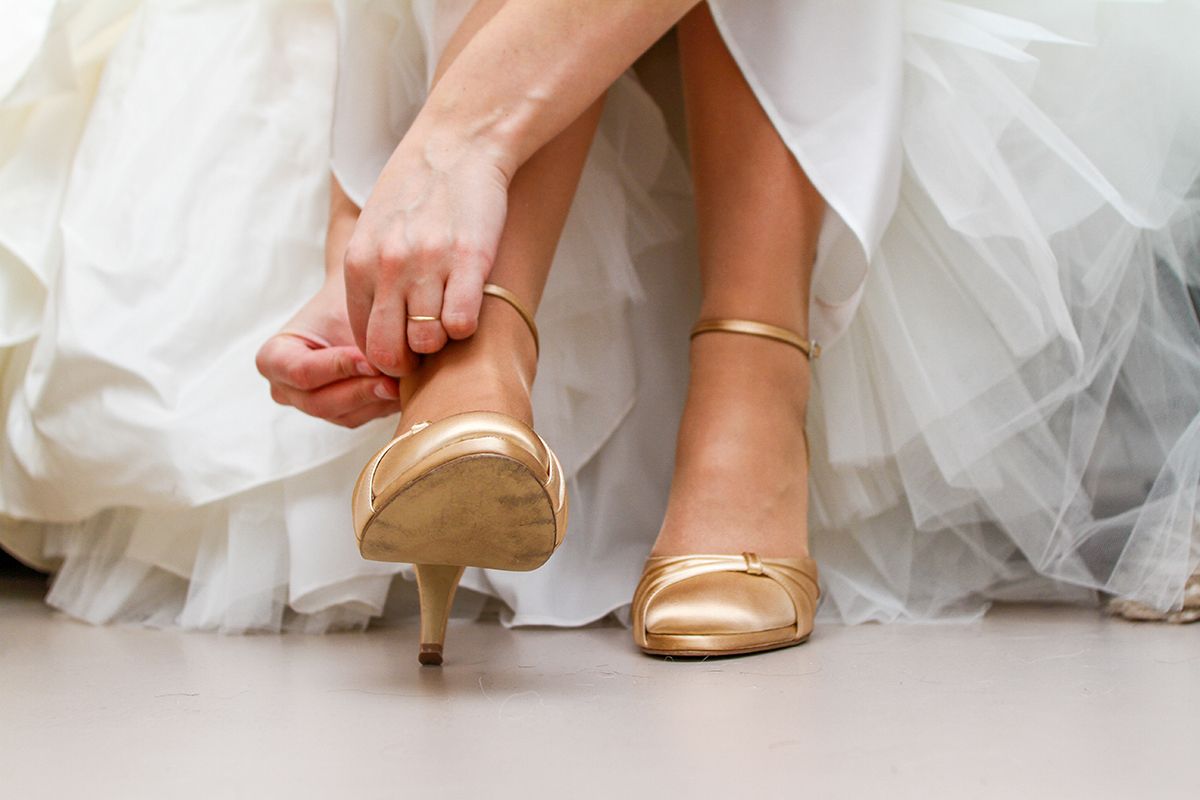 Sanne as a Wedding Photographer on Texel
As wedding photographer Foto Sanne, I have had the privilege of photographing hundreds of weddings on the island, and I know the true Texel charm better than anyone else. From romantic beaches to picturesque villages, Texel offers the perfect setting for your dream wedding. I'm eager to hear about your vision for your dream wedding on Texel and how I can contribute as your wedding photographer.
Marrying on Texel: the Perfect Location for Your Wedding
Texel is the perfect setting for your wedding. With its picturesque beaches, dunes, and charming villages, the island offers numerous opportunities for an unforgettable wedding day. Whether you opt for an intimate ceremony on the beach or a celebration in one of the island's many beach pavilions, Texel has something to offer for every couple. Moreover, the island provides ample photographic opportunities, ensuring your wedding photos will be standout. As an experienced wedding photographer on Texel, I can guide you on the best spots for your photoshoot and together, we can bring your dream wedding on Texel to life.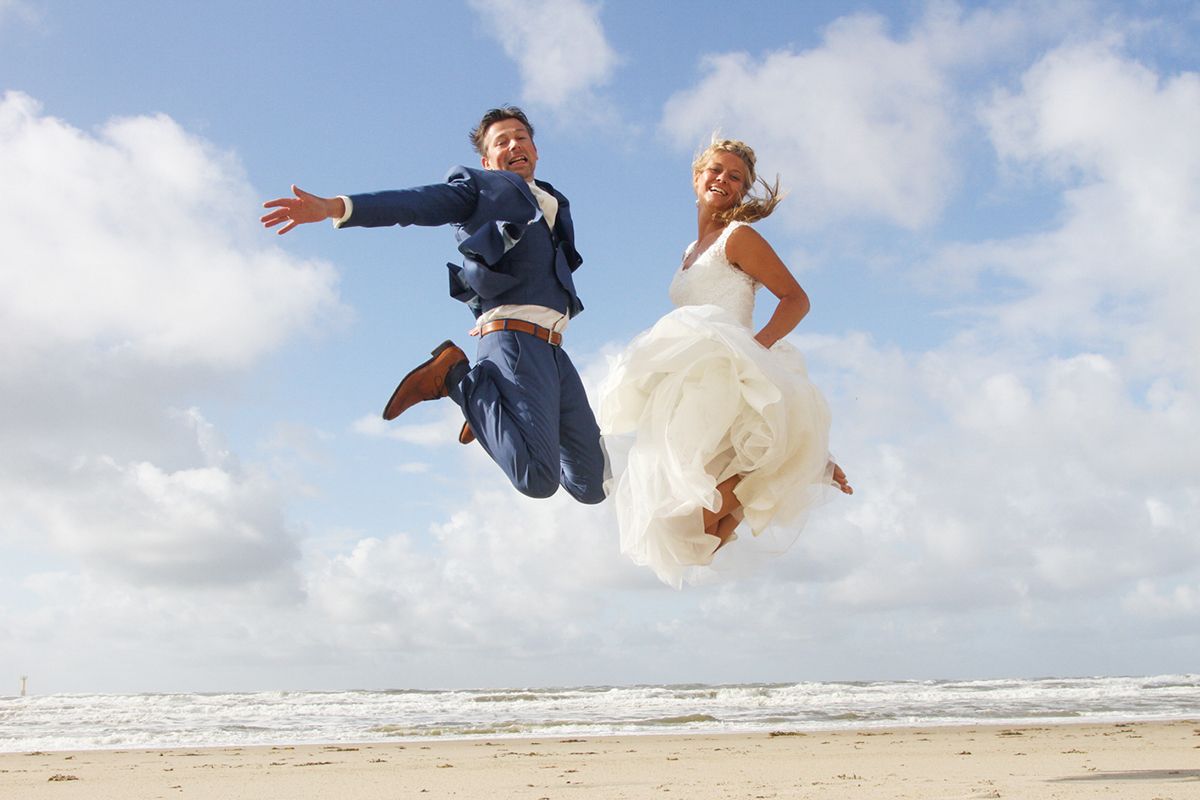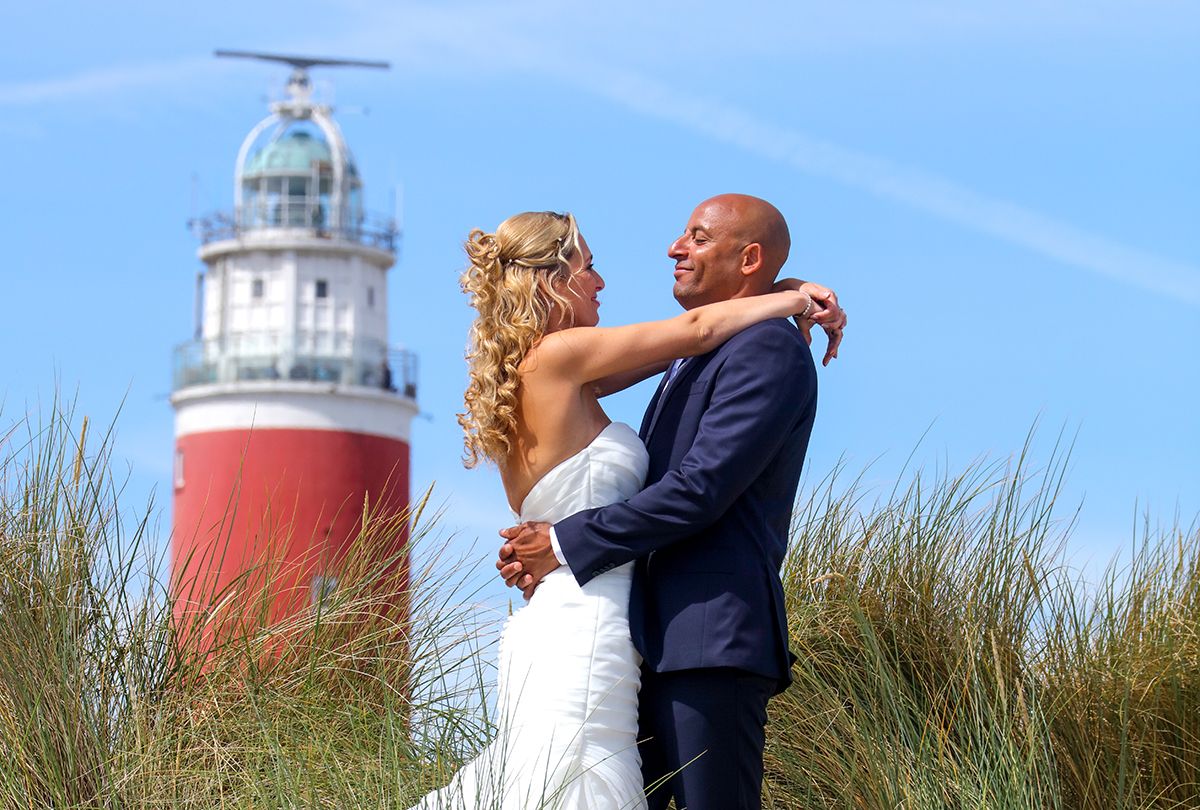 Original, Authentic, Spontaneous, and Humorous
If you choose me as your wedding photographer on Texel, be prepared for a good dose of humor. I might push you out of your comfort zone and challenge myself to capture that grumpy uncle or aunt on the dance floor. Seeing a wedding child smear cake everywhere is the highlight of my day. Yes, you read that right; I love the unexpected mishaps! Spontaneous with a creative eye. I'm not just a spectator at your wedding; I become a part of your guests.
Magic of the Island - Marrying on Texel
Make your wedding day unique by adding the feel of the Texel island and the Tesselse touch to your wedding on the island. Discover why you would want to have Sanne, tagged as #thebestphotographerofTexel, on your special day. Download the free magazine or book an introductory conversation directly. As an island resident, I bring the ambiance of the island to your wedding. Why bring your own photographer? Foto Sanne knows the island, local suppliers, the officiant, and everyone attending your day. If you're seeking that fun, spontaneous, interactive, original photographer with lots of ideas and humor, capable of creating a relaxed atmosphere quickly and great at interacting with people, book Sanne.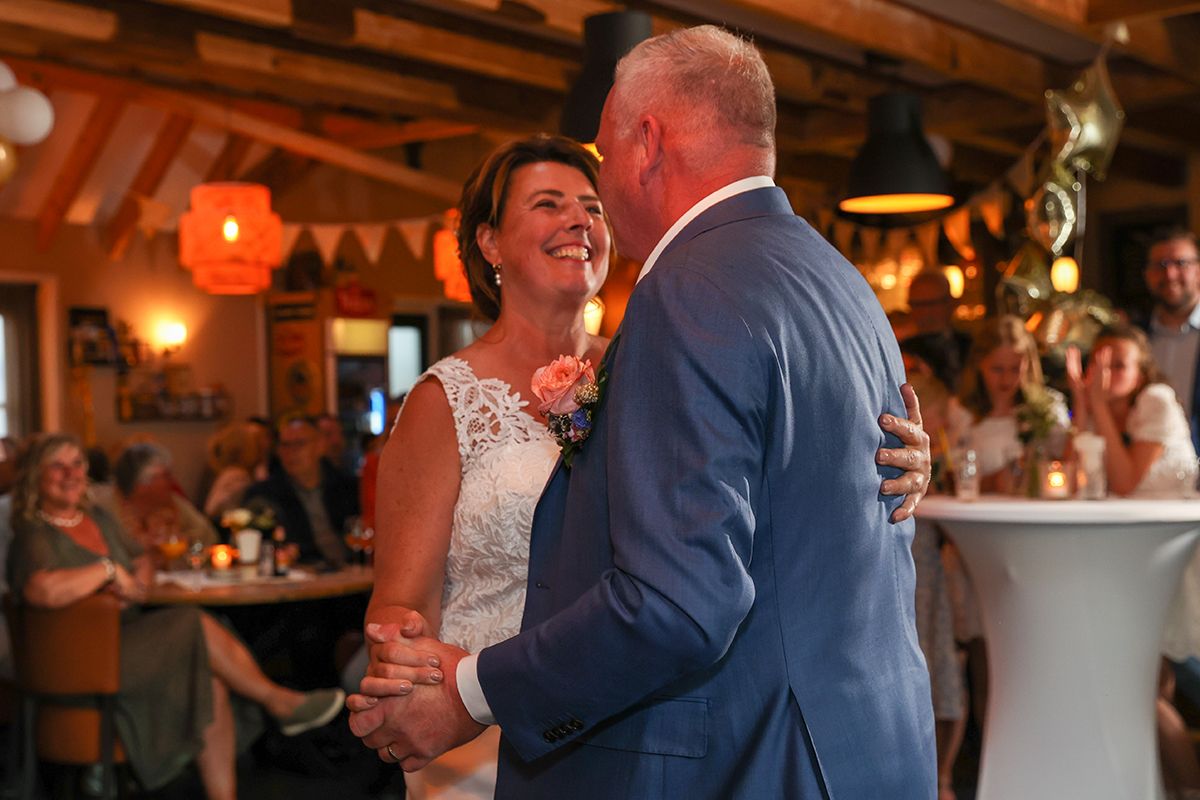 Review from happy customers
We are still very happy with the pictures that Sanne took at our wedding on Texel. In no time she managed to enthuse everyone in a relaxed way and shoot a large number of beautiful spontaneous pictures. Sanne exceeded our expectations!

Photos turned out very beautiful! But perhaps more importantly; Sanne is very pleasant to deal with, shifts gears well and adjusts where necessary. Even though we didn't know her before the wedding, her presence felt very natural!

There is no translation available.

Trouwen op Texel, dan weet zij de mooiste locaties voor je te vinden. En de mooiste trouwfoto's te maken waar je lang naar terug kan kijken. En zelfs terugkomen als er een mooie zonsondergang is om je huwelijksdag af te sluiten. Niks is te gek.
Dankjewel voor deze mooie herinneringen Sanne!!

There is no translation available.

Sanne is een topper! Ze maakt prachtige trouwfoto's. Wij zijn haar nog eeuwig dankbaar voor de trouw reportage die ze van ons gemaakt heeft op Texel, zulke mooie plaatjes. Ook heeft ze supermooie gezinsfoto's - heel dierbaar. Sanne zorgt ervoor dat je je op je gemak voelt, ze is heel relaxed & gezellig en ze maakt foto's zonder dat je je op de foto gezet voelt. Aanrader dus!

Sanne took beautiful pictures of our wedding! Very happy with it!

There is no translation available.

Top fotograaf! Sanne heeft prachtige foto's gemaakt toen we gingen trouwen op Texel! Ondanks het slechte weer heeft ze het erg leuk en mooi gedaan! Wij kwamen aan bij het strand en daar stond ze al klaar met de Texelse schapen poncho's! Ook nog eens een top service!

Sanne is a top photographer, she took beautiful pictures at our wedding on Texel. With her passion and sincere involvement she contributed to an unforgettable day. She has also made a nice selection and designed it in a very nice album. All in all a very nice and professional person who we have closed in our hearts!

There is no translation available.

Trouwen op Texel? Zeker doen! En wie vraag je dan voor de foto's? Sanne natuurlijk? Superleuke dag gehad met als resultaat fantastische foto's.Wat een lieverd? Sanne bedankt!

There is no translation available.

Trouwen op Texel was voor ons een droom wat werkelijkheid is geworden. Deze fantastische dag is door Sanne vast gelegd en wat is zij een super fotograaf die haar vak verstaat. Tijdens het kennismakingsgesprek kwam Sanne al met super leuke ideeën en tips. Op de dag zelf heeft zij ons perfect begeleid waardoor onze foto's echt super zijn geworden. Tijdens de ceremonie is zij ons niet opgevallen, nu terug kijkend op de foto's heeft zij elk moment ervan prachtig weten vast te leggen. Ook onze gasten gaf zij een fijn gevoel en stelde iedereen op zijn of haar gemak. Wij wensen iedereen die trouwt zo'n fotograaf toe. Wij zijn Sanne erg dankbaar voor de prachtige foto's. Dank je wel Sanne.

From our first meeting there was a click. Sanne has good ideas and also gives
room for your own ideas. She captured our wedding day beautifully and shared
thanks to the photos a nice memory. Are you looking for a photographer who is knowledgeable, knows the most beautiful places and knows how to capture the best of yourself in a photo, then I am you have come to the right place at Foto Sanne!

There is no translation available.

Sanne heeft op onze trouwdag de foto's gemaakt. Alles heel relaxed, ze neemt de tijd en heeft leuke ideeën voor spontane trouwfoto's. De foto's zijn prachtig geworden! Een super mooi aandenken aan ons trouwen op Texel.

Sanne took care of the photos on our wedding day.
Really great!! And a huge recommendation!
Sweet, calm and professional!! And super fast
got the pictures! It was a great day and
great memories captured by a topper!
Contact
About Sanne:
authentic & original
spontaneous & humor
interaction & passion
love for the island
#thebestphotographerofTexel
#thebestphotographerofTexel
Marrying on Texel: Experience the magic of getting married on the island. If you're looking for that fun, spontaneous, interactive, original photographer with lots of ideas and humor, who can quickly create a relaxed atmosphere and is good with people, book Sanne #thebestphotographerofTexel!